The cast (interviewees) of Broad Minded City are a dedicated group of architects, planners, community activists, landscape architects, designers, neighborhood council members, transportation, writers/critics and artistes who believe in the role of community participation, design, planning and architecture as a vehicle in promoting a better society and culture for the future of cities. Their insights, expertise, and candid observations opened up a wide variety of interests in revitalizing neighborhoods and communities, and to sustain them for the immediate and long-term goals.
The film crew for Broad Minded City is a group of friends and creative types who helped along the way in making this film a reality by being the camera person, sound recorder, transportation guide or just a friend, in making these experiences enjoyable.
Eric Lloyd Wright, grandson of Frank Lloyd Wright and son of Lloyd Wright, is the Founder and Principal Architect of Eric Lloyd Wright & Associates in Malibu, CA. Eric's early experience in architecture was as an apprentice for his grandfather, where he became thoroughly steeped in organic architecture and nature. He continues to practice and teach about organic architecture, which is rooted in the integration of ecology, social responsibility and beauty. During his time working for his grandfather at Taliesin (Spring Green, WI) and Taliesin West (Scottsdale, AZ), he worked on notable projects such as the Guggenheim Museum (NYC), Tonkens Residence (Amberley Village, OH) and Monona Terrace (Madison, WI).  
After working for his grandfather, Eric moved back to Los Angeles and worked for his father, Lloyd Wright, where he worked on projects such as the Wayfarers Chapel (Palos Verdes, CA) until Lloyd Wright's death in 1978.
Eric's portfolio includes the restoration and renovation of Frank Lloyd Wright and Lloyd Wright works, as well as residences and institutional buildings he designed. His work gives careful thought to a project's physical, social and spiritual environment, while focusing on appropriate materials, quality, craftsmanship and attention to detail. The relationship between the client, architect and site is a critical component to shape the design of the project.
Louis Wiehle, the partner of Christopher Carr in the firm Wiehle-Carr, has been a licensed architect for over 50 years. Forty-two of those years have been as a principal and/or joint owner of an architectural firm. His architectural career began as a member of Frank Lloyd Wright's Taliesin Fellowship, and he worked under Wright for the last nine years of Wright's life on such projects as the Guggenheim Museum, Marin County Civic Center and Baghdad Master Plan. Wiehle was Chief of Planning in the Newport Beach office of William L. Pereira Associates in the mid 1960s, when the Irvine Ranch Master Plan was being developed. He led planning on 14 other new communities and feasibility studies in his 6-year tenure with Pereira.
Work since that time has included a wide variety of project types, from unique single-family homes to important healthcare facilities. Wiehle-Carr and Eric Lloyd Wright Associates collaborated on the recent structural restoration of the 1924 Ennis House in Los Angeles, saving the famous historically-registered building from almost certain demise. This work received an AIA Design Award.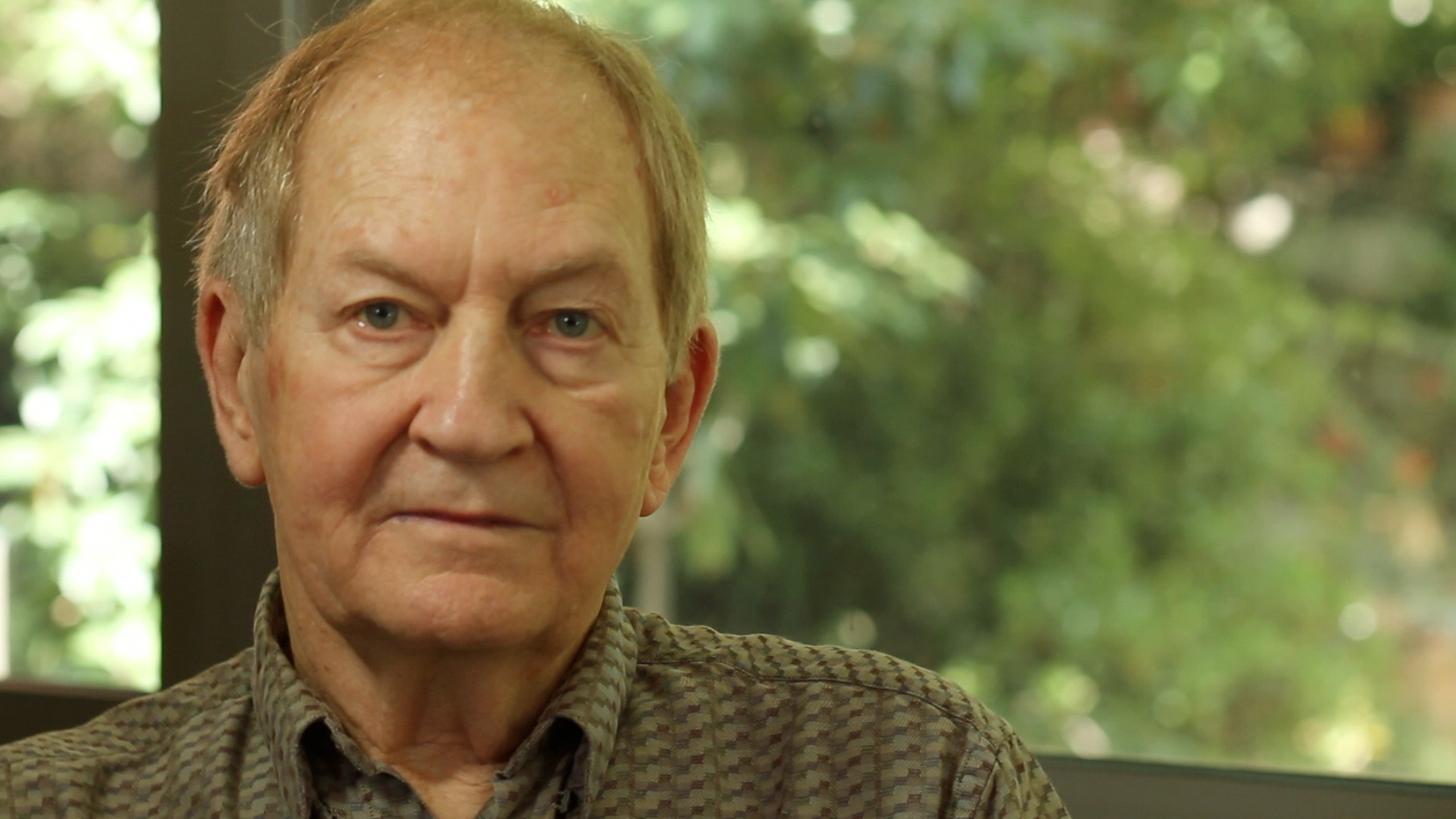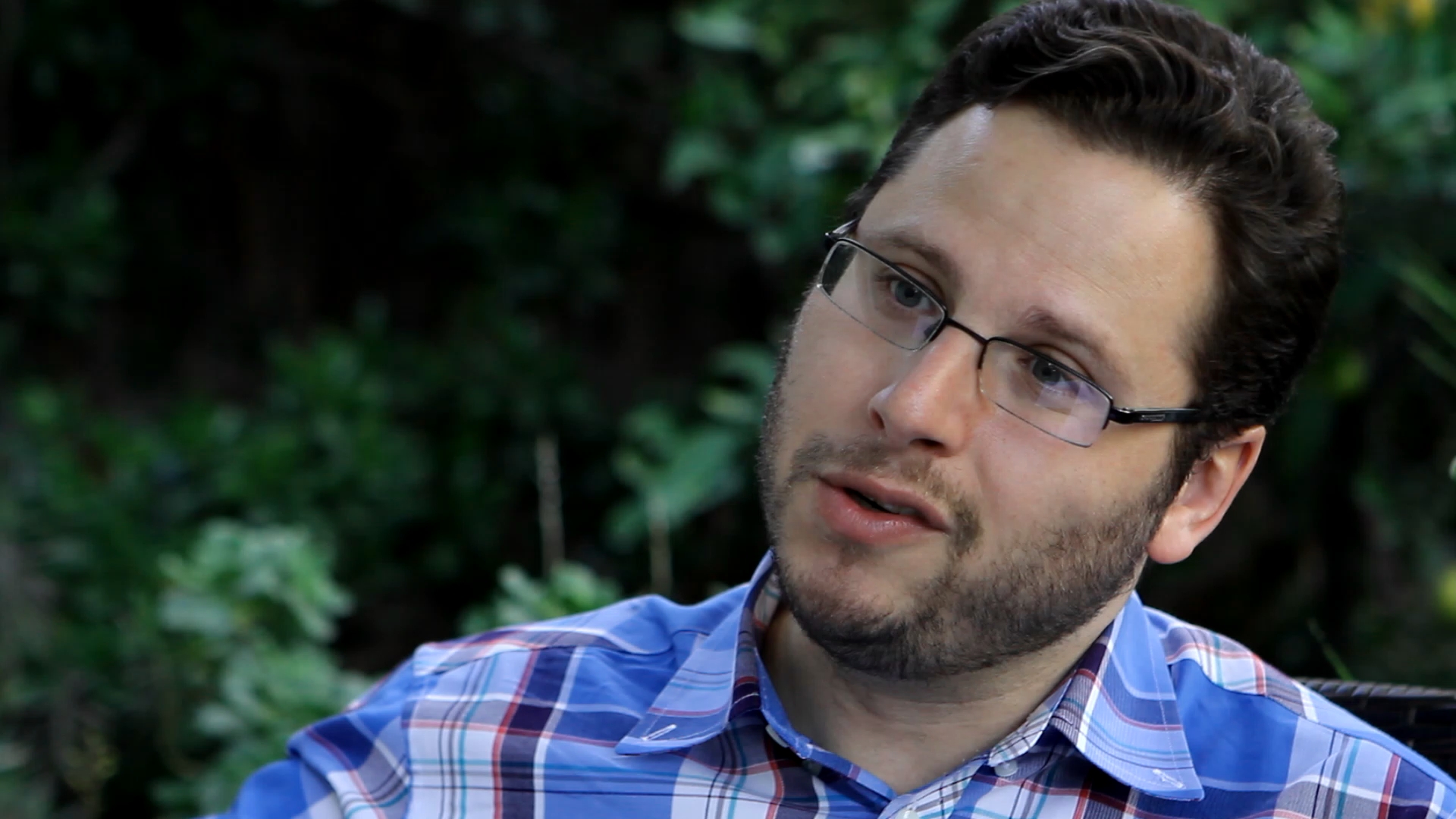 Sam Lubell is a writer and author who was the West Coast Editor from 2007–2015 and is the contributing editor for Architect's Newspaper. He has written five books about architecture: Never Built: Los Angeles, Paris 2000+, London 2000+, Living West, and Julius Shulman Los Angeles: The Birth of a Modern Metropolis. He has written for The New York Times, The Los Angeles Times, Los Angeles Magazine, New York Magazine, Architectural Record, Architect Magazine, Architectural Review, and contributed to several other publications on architectural criticism.
Lubell also curated numerous exhibitions and co-curated "Never Built" in 2013 with Greg Golden at the A+D Museum in the Miracle Mile district in Los Angeles.
Dave Mieger is the Senior Executive Officer—Long Range Transportation Planning and Mobility Corridors, for Los Angeles County Metropolitan Transportation Authority on Transit Corridor Planning. A resident of South Pasadena, he is working on numerous transportation projects such as "Subway to the Sea" in the Westside of the Los Angeles Basin, the East San Fernando Valley Transit Corridor and Purple Line Extension in West Los Angeles. A graduate of Pratt Institute in Architecture, his work deals with planning, implementation and completion of transit corridors for the greater Los Angeles area.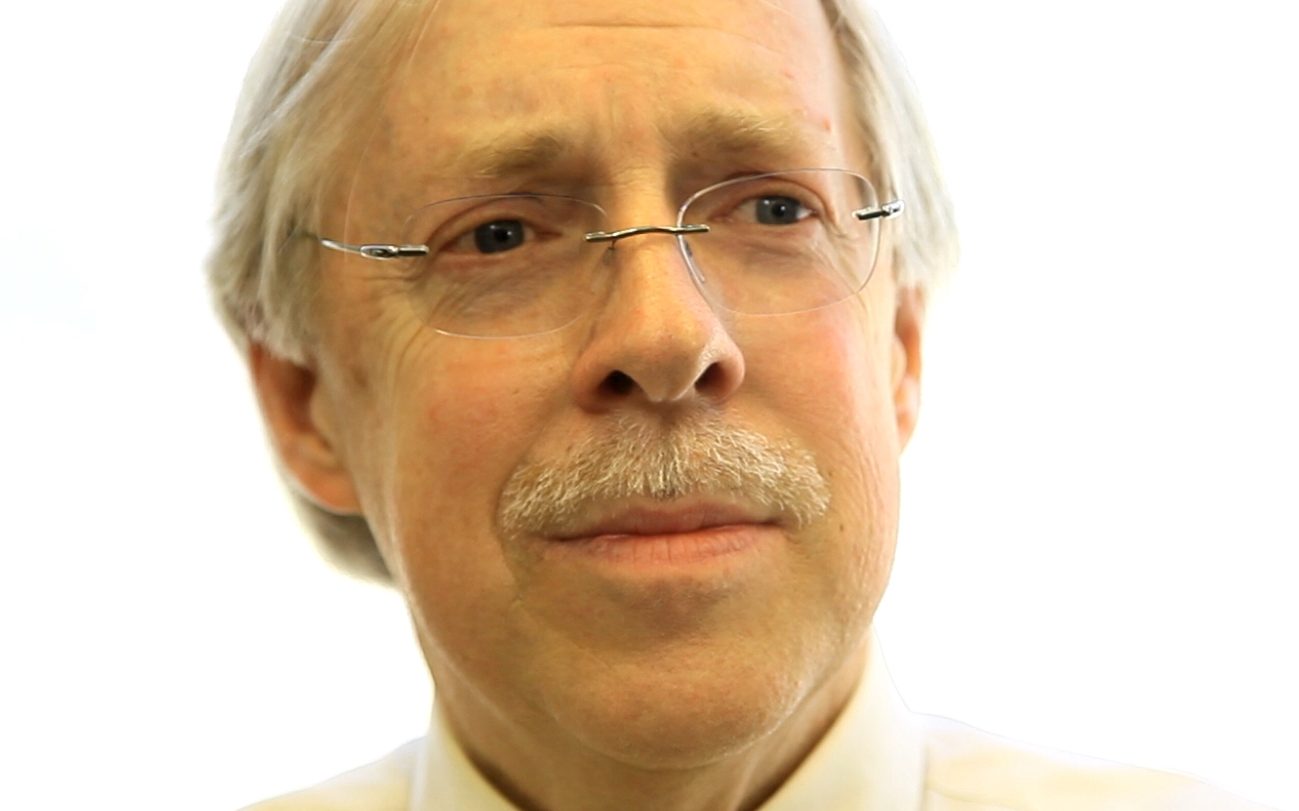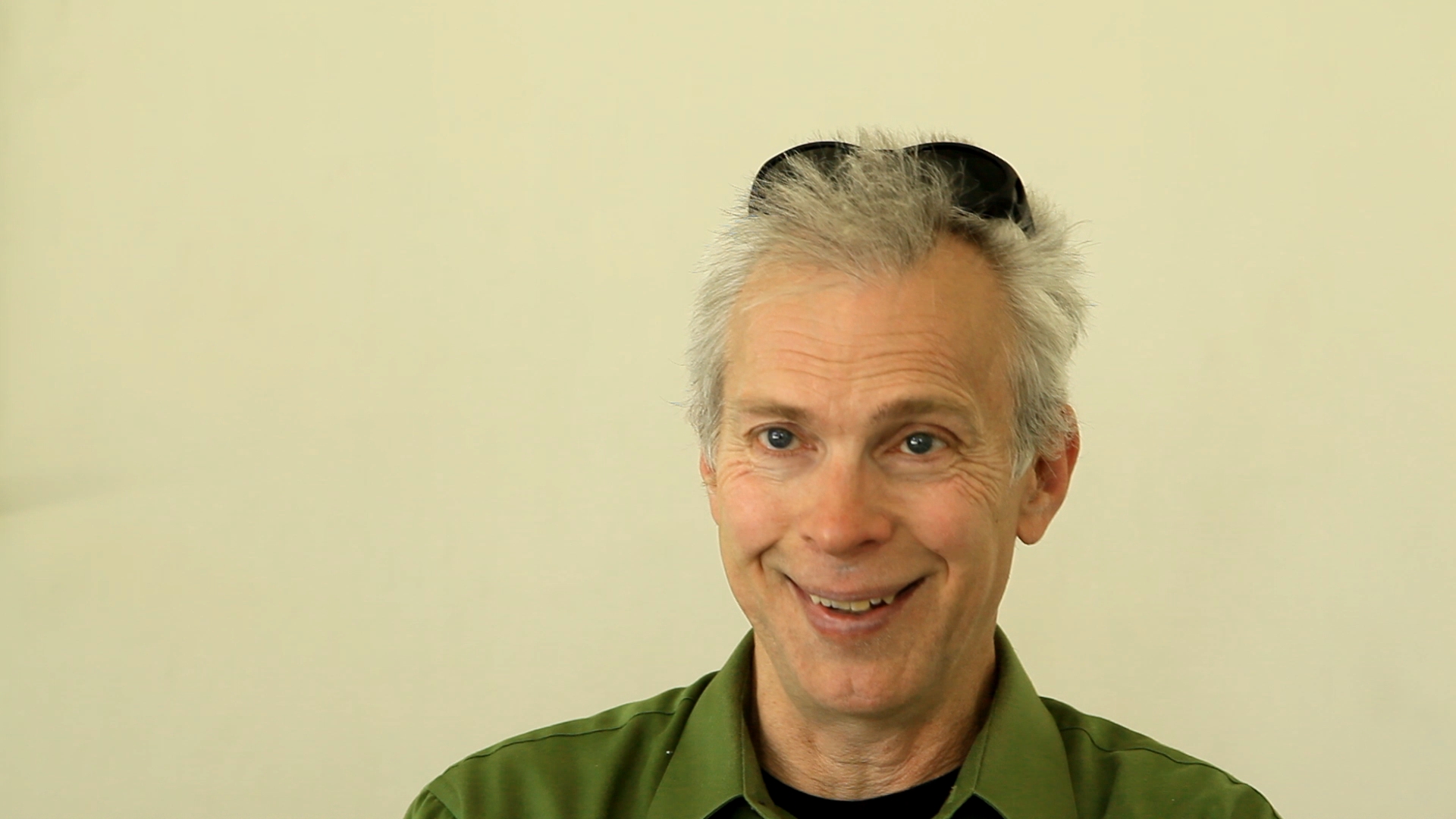 Jack Lindblad was a registered Architect in the State of California who served for the North Hollywood Northeast Neighborhood Council. The award-winning Architect/Planner/Community Organizer received a Master of Architecture at Texas A&M, a Bachelor of Arts in Environmental Design at University of Washington, and an award for pioneering design for outpatient ambulatory diagnostic and treatment centers.
He has contributed to the San Fernando Valley Urban Design Assistant Team for Panorama City. The Panorama City Study was cited by the San Fernando Valley AIA 2005 Component Excellence Award for urban design, which established three criteria for developers and their development: Transit-oriented, mixed use, and pedestrian friendly that have to occur in established commercial areas like Panorama City. This study influenced the creation of SB 375, which took these three criteria to apply statewide to development in order to help California meet the 2020 mandate to reduce GHG to 1990 levels and attain a one-third renewable energy economy.
Debbie Gloria is an architect with expertise in sustainability. Her experience includes residential architecture and managing the LEED certification process for both new buildings and major renovations. She works with Greenform, a consulting firm, which collaborates with design and construction teams to realize their goals for building projects that are efficient, comfortable and healthy. With Greenform, she has managed the LEED certification process for the renovation of Tom Bradley Terminal at LAX, Downtown's L.A. Live Hotels and Residences, the KPCC radio station, UC Irvine's Arts Building, among many others.
On the residential side, Debbie has been trained by the Building Performance Institute, a national developer of technical standards for home performance and weatherization for existing homes. She applies her home performance knowledge with both Greenform, as a HERS rater, and with Koffka Phakos Design, as a state-registered architect in California.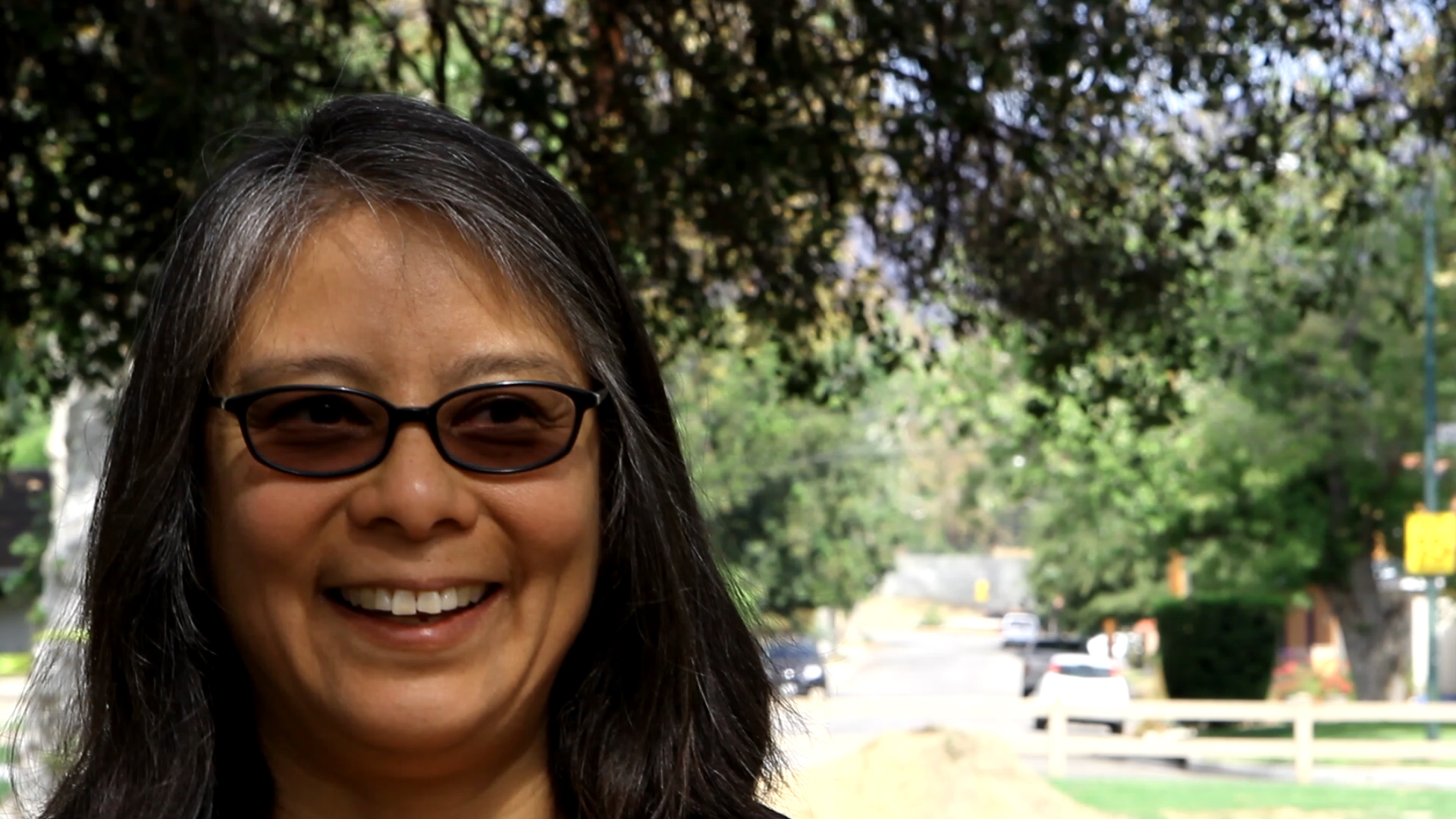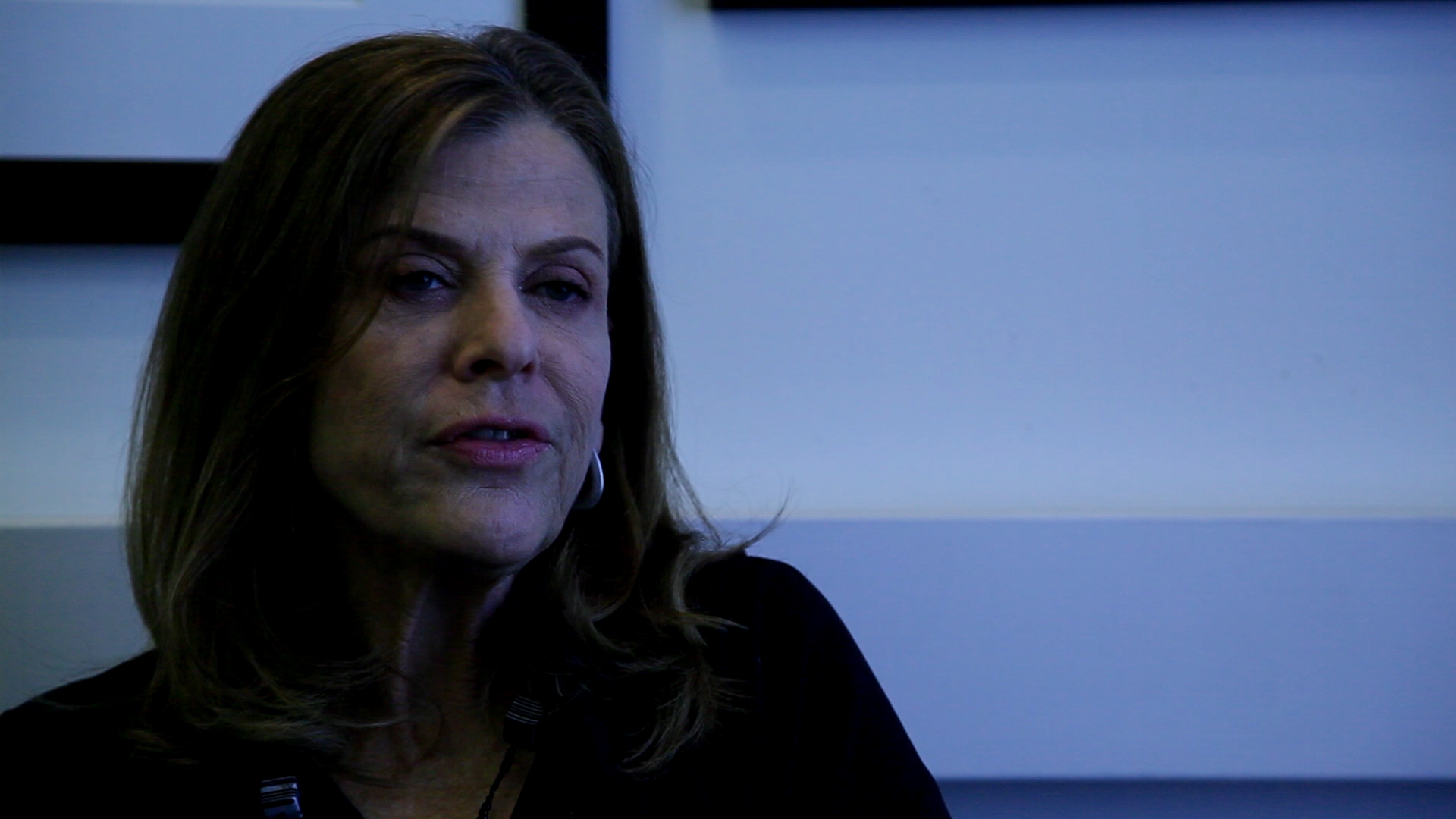 Mia Lehrer is the founding principal of the Los Angeles Landscape firm, Studio-MLA, which has as its principles not only design but advocacy — connecting people and empowering ideas through design initiatives. They leverage the systems-thinking of landscape architecture to recalibrate infrastructure, design high performance landscapes, and apply ecological thinking to urban environments. Via their projects, pro bono efforts, and strategic relationships, they advocate by design. For over twenty years, their role as catalyst has educated and empowered people to translate ideas into culturally-relevant and climate-appropriate places.
Born in San Salvador, El Salvador, Ms. Lehrer received her Master of Landscape Architecture from the Graduate School of Design at Harvard University. Following her education, Ms. Lehrer gained valuable experience by working on large-scale public projects such as the World Bank Coastal Zone Project in El Salvador, as well as intimate gardens for residential clients. Today, she is recognized internationally for her progressive landscape designs and her advocacy for sustainable and people-friendly public space. Studio-MLA is a consultant for the Los Angeles River Revitalization Master Plan, currently leading efforts to identify and plan a comprehensive open space network that interfaces with channel restoration and urbanism. Committed to her profession and education, Ms. Lehrer is actively involved in several organizations. She is on the Board of Directors at the Collage Dance Theater. She is a member of the International Federation of Landscape Architects, American Society of Landscape Architects, Hollywood Design Review Committee, and has served on the Harvard Graduate School of Design Alumni Council and board of directors of TreePeople.
Peter Becker is a Registered Architect for the states of California and Colorado, who resides and practices in Santa Barbara. He received his Master of Architecture degree at University of Colorado and graduated from University of California, Santa Barbara. His work reflects the works of George Washington Smith's Spanish Colonial buildings and other early 1900's building styles such as Arts and Crafts, Contemporary and Country Style. He is the co-author of Charles Moore's seminal book Los Angeles: City Observed with Regula Campbell, and has worked at Frank Gehry office in the '80s.
Peter Becker Architect has an intimate, five-person office in Santa Barbara, CA, which specializes in the design of single-family residences—large and small, new and remodeled. Since 1991, they have assembled a large body of work, mostly in Southern California, that is remarkable for its diversity, where the style of each house reflects the influence of its neighborhood, its site, its history and its present owners, rather than any one architect's personal design philosophy.
Becker passed away in Santa Barbara on August 1, 2017 at the age of 70.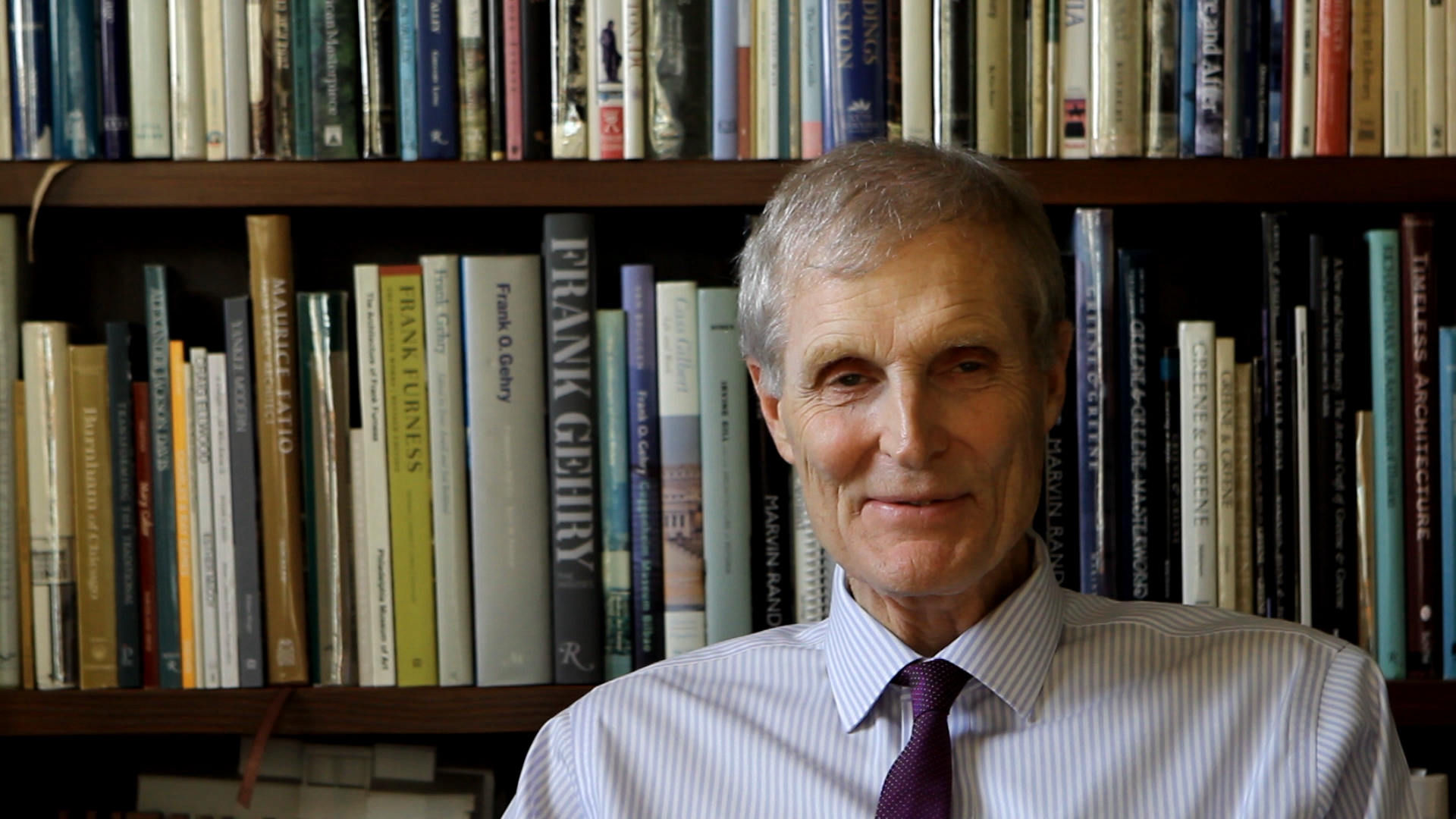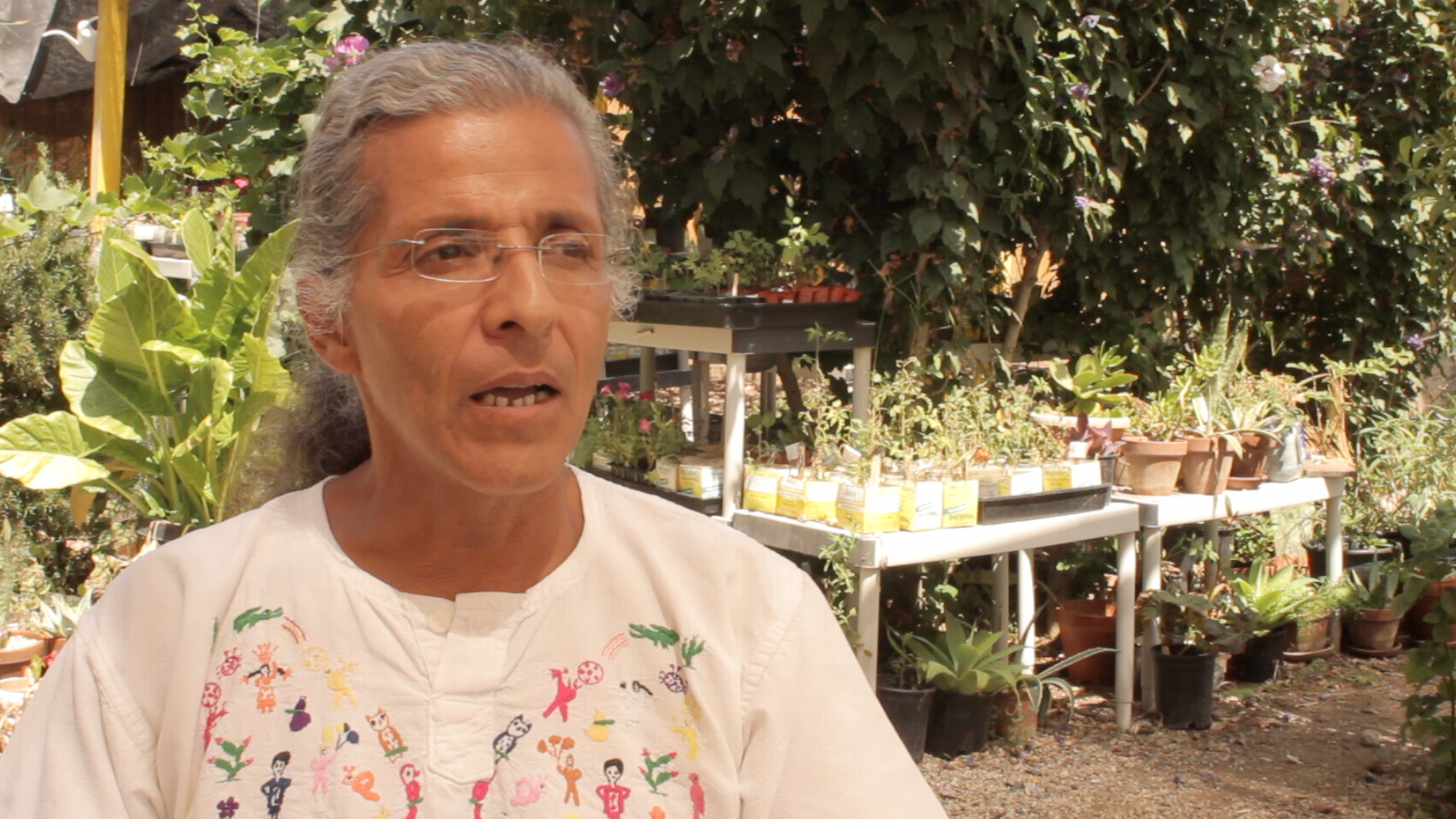 Refugio "Cuco" Ceballos is a spiritual leader, activist and educator for the indigenous communities of Los Angeles. Refugio was one of the protestors in saving the South Central Farms in South Los Angeles. He is an advocate for having urban gardens in underserved areas, teaches children and adults the Aztec calendar, and leads Aztec dances.
Benjamin Ball grew up in Colorado and Iowa where his mother's involvement in theatre proved influential. While studying for his degree at the Southern California Institute of Architecture, Ball logged stints at Gehry Partners and Shirdel Zago Kipnis. Upon graduation, he sought work as a set and production designer for films (including the Matrix series) as well as music videos and commercials with such influential directors as Mark Romanek and Tony Scott. His experience ranges from work on the Disney Concert Hall and small residential commissions for boutique firms to complex medical structures and event design. In his current collaboration with Gaston Nogues, Ball is exploring the intersection of architecture, art and product design through physical modeling and the use of digital and more traditional forms of production.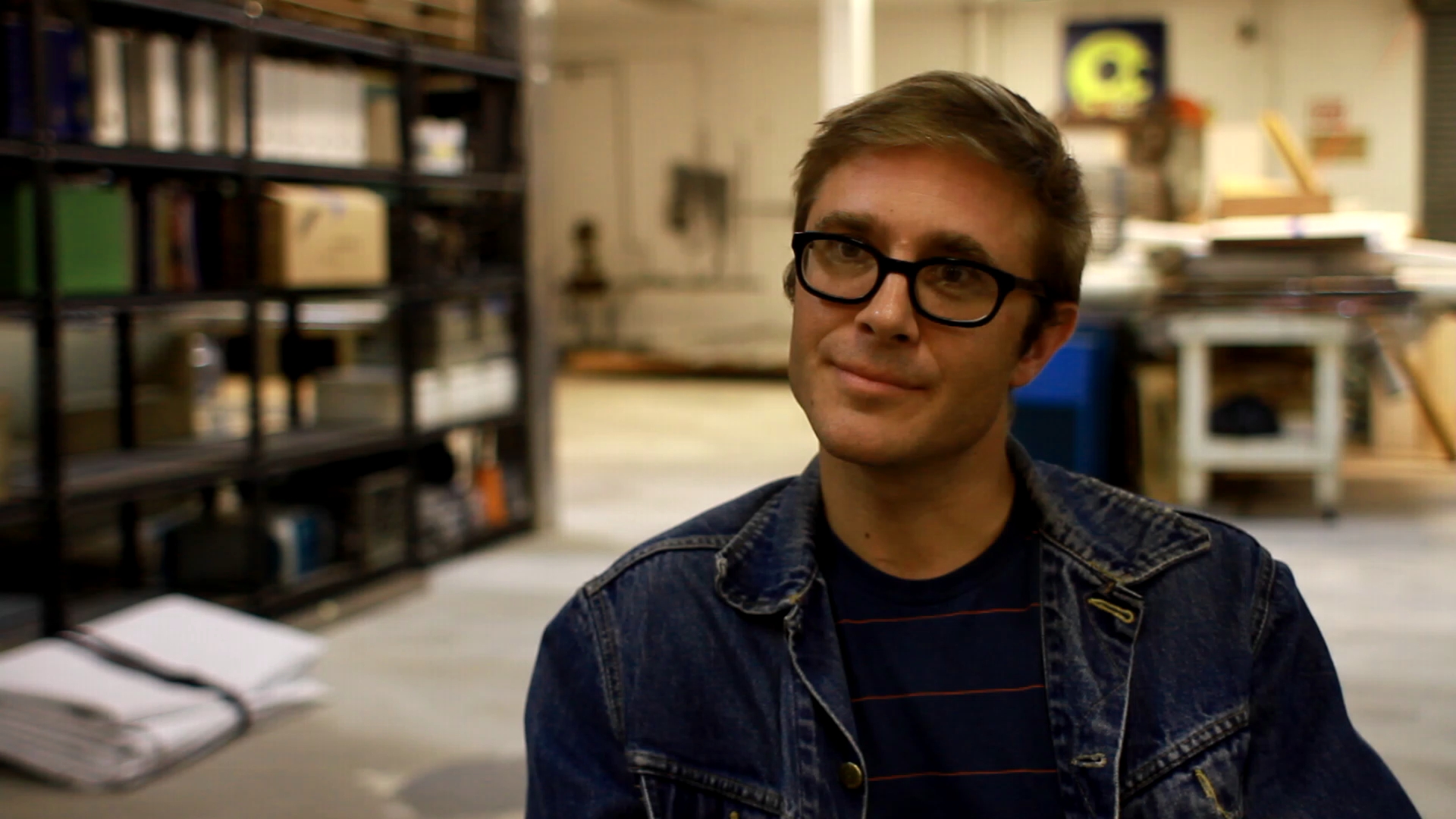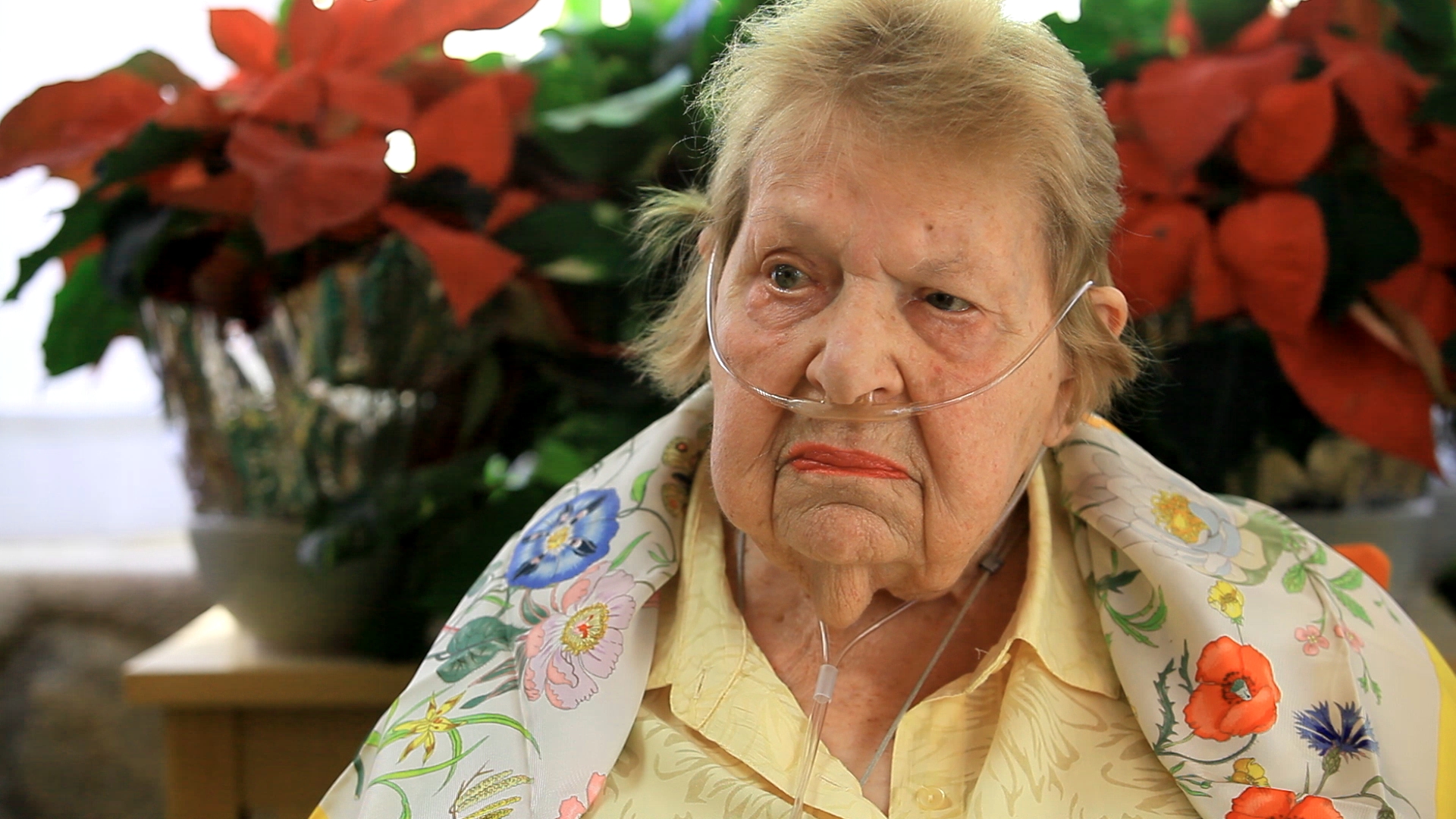 Cornelia Brierly was born April 12, 1913, in Mifflin County, PA. After periods of study at Cornell University and University of Pittsburgh, Brierly went to Carnegie Tech (now known as Carnegie Mellon University) where she was one of the first five women to study architecture at the school. She became interested in the work of Frank Lloyd Wright after reading his autobiography. Immediately, she wrote a letter to the celebrated architect applying for the fellowship at Taliesin and became one of Wright's first Fellows in 1934.
During her first few years, she worked on models for Wright's "Broadacre City," which she also presented to the public in Pittsburgh and Washington, DC. In 1937, Wright's Fellows, including Brierly, moved to the Arizona desert to begin work on Taliesin West. Cornelia studied with Frank Lloyd Wright for 10 years, after which she was partner in private practice with then-husband Peter Berndtson.
In 1956, she returned to Taliesin and the FLLW Foundation, working on architectural, interior, and landscape designs for Taliesin Architects and teaching at the Foundation. Brierly also served as a Trustee and later, Chairman, of the Board for the FLLW Foundation. After nearly seventy years of work at Taliesin, she published Tales of Taliesin: A Memoir of Fellowship (Pomegranate Communications, 2000).
Brierly passed away in August 24, 2012.
Linda Dishman is the President and CEO of the Los Angeles Conservancy, a nonprofit organization that preserves historic buildings and neighborhoods from destruction in the area. She helped develop the Historic Preservation Overlay Zone in districts designated by the Los Angeles City Council, which creates a level of protection from altering or destroying its local heritage in these specially zoned areas. It also serves residents and property owners in collaboration with the Office of Historic Resource Department of Los Angeles in gaining knowledge about the city's history and legacy and the need to preserve it.
The Conservancy has grown into the largest historic preservation group in the country. Its events and efforts can be found at www.laconservancy.org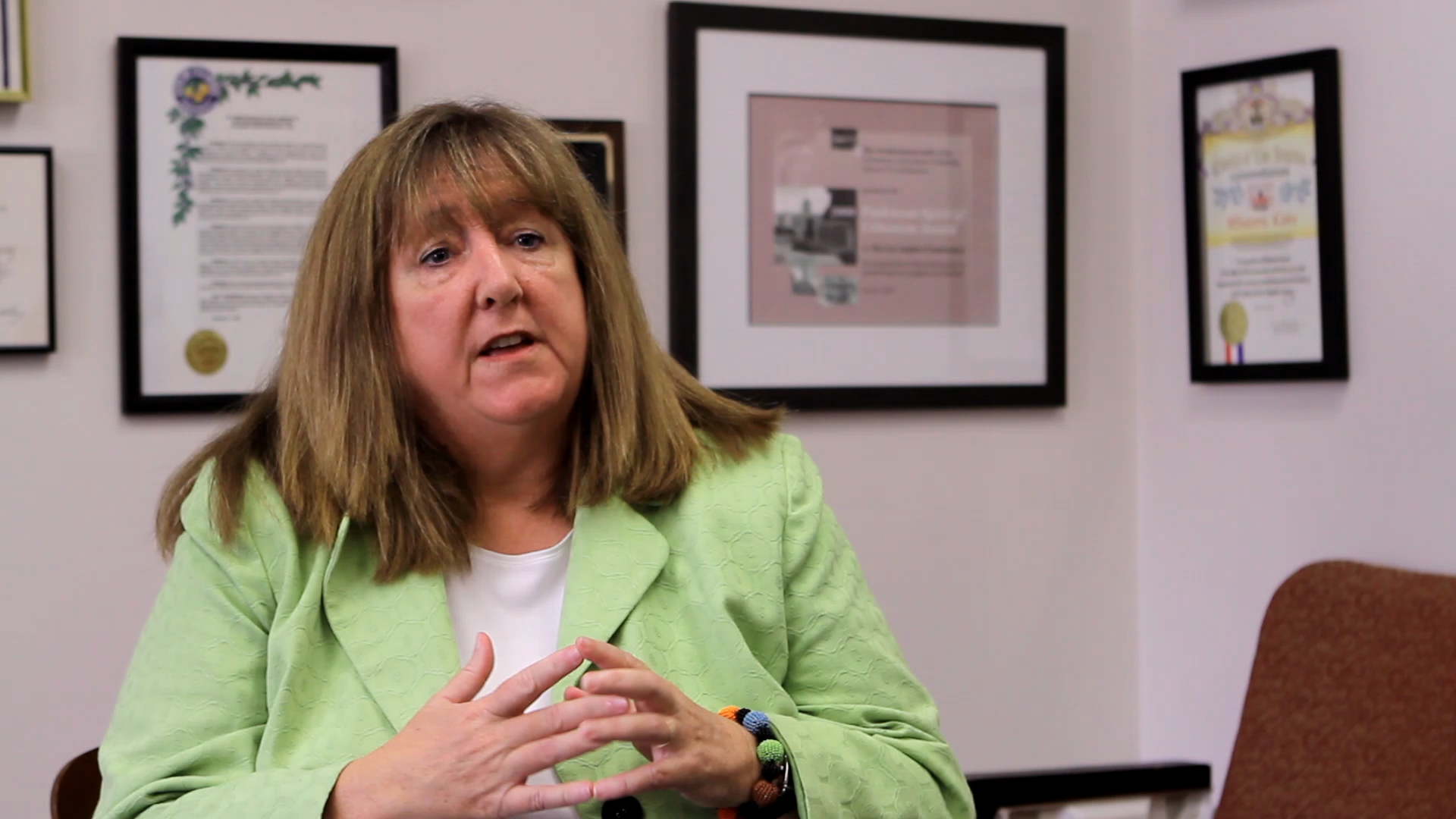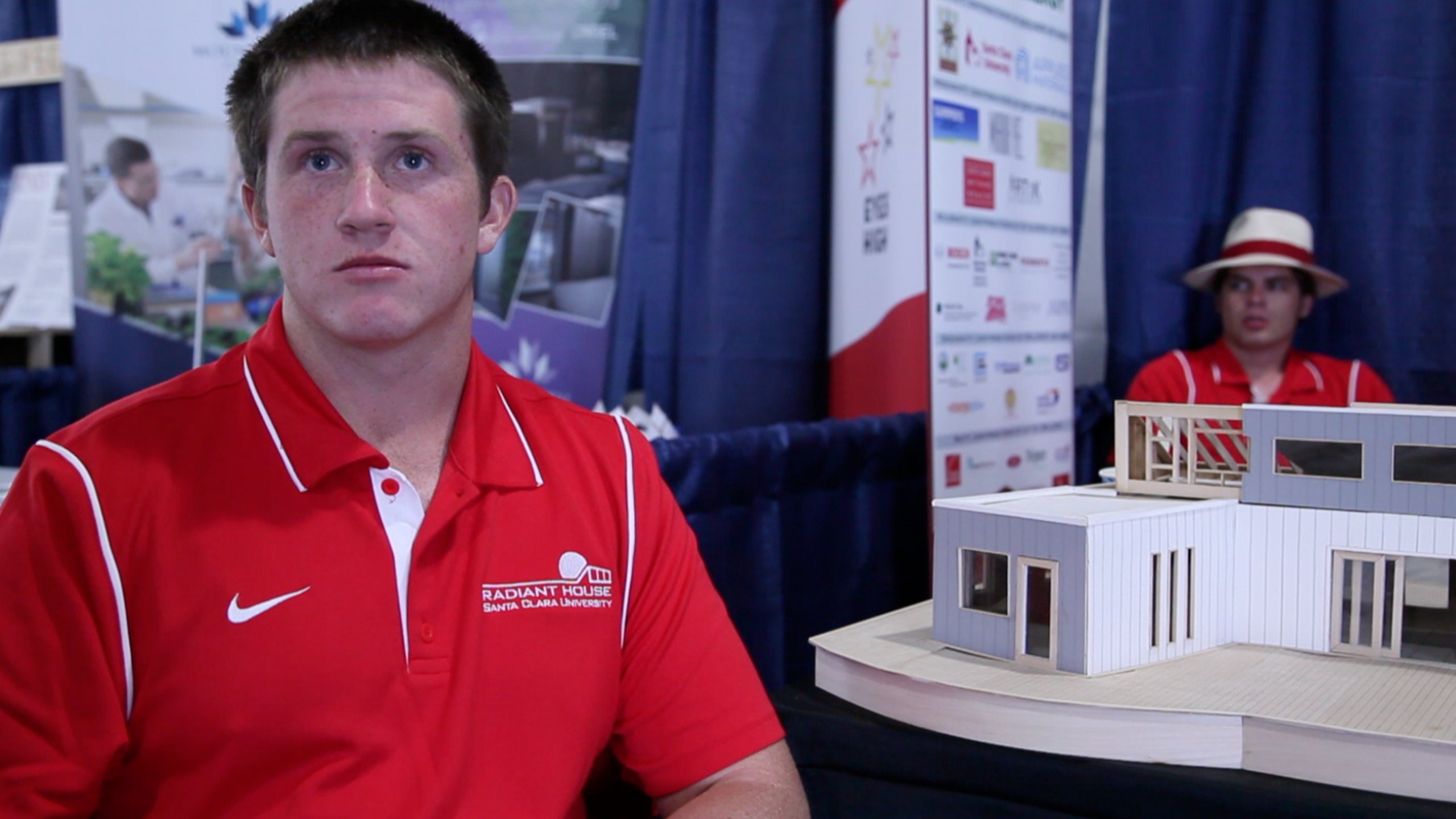 While a student at the University of Santa Clara, CA, Nicholas Jensen participated in the 2013 Solar Decathlon in Irvine, California, and was involved in the construction of their concept home called "Radiant House." The Solar Decathlon is a school competition for architecture schools and architecture departments in universities to come up with a way to design and build sustainable homes for the next generation of communities. Sponsored by U.S. Department of Energy, each competing school present their ideas and construction ingenuity based on 10 categories. The concept of Santa Clara's "Radiant House" is a shared vision of a brighter future—a future of energy independence and environmental integrity. Their goal is to expand and enable the accessibility of solar energy, demonstrating that a sustainable lifestyle is not something that must wait until the future, but is something that can be achieved today by incorporating the three E's of their design philosophy—Efficiency, Economy, and Elegance. Therefore, designing a home that strikes a balance between comfort, aesthetics, and technological innovation.
Jensen is the project engineer for a construction management company in Napa, California.
Santa Clara University Solar Decathlon team: Radiant House
Ken Bernstein, Principal City Planner for the Los Angeles Department of City Planning and Director for the Office of Historic Resources oversees the Policy Planning and Historic Resources Division in the Los Angeles City area. He directs the second largest municipal historic preservation program in the nation. He's spearheaded Los Angeles policy planning initiatives in community planning, affordable housing, mobility, and the General Plan.
Bernstein created a virtual database, called "Survey LA," in coordination with The Getty Conservation Institute that allows residents to be involved in planning and policy. It gathers information and reports on the historical relevance of structures and places within the area. It helps keep information on property that could be preserved and give notice on anything that might challenge the status of a building or place.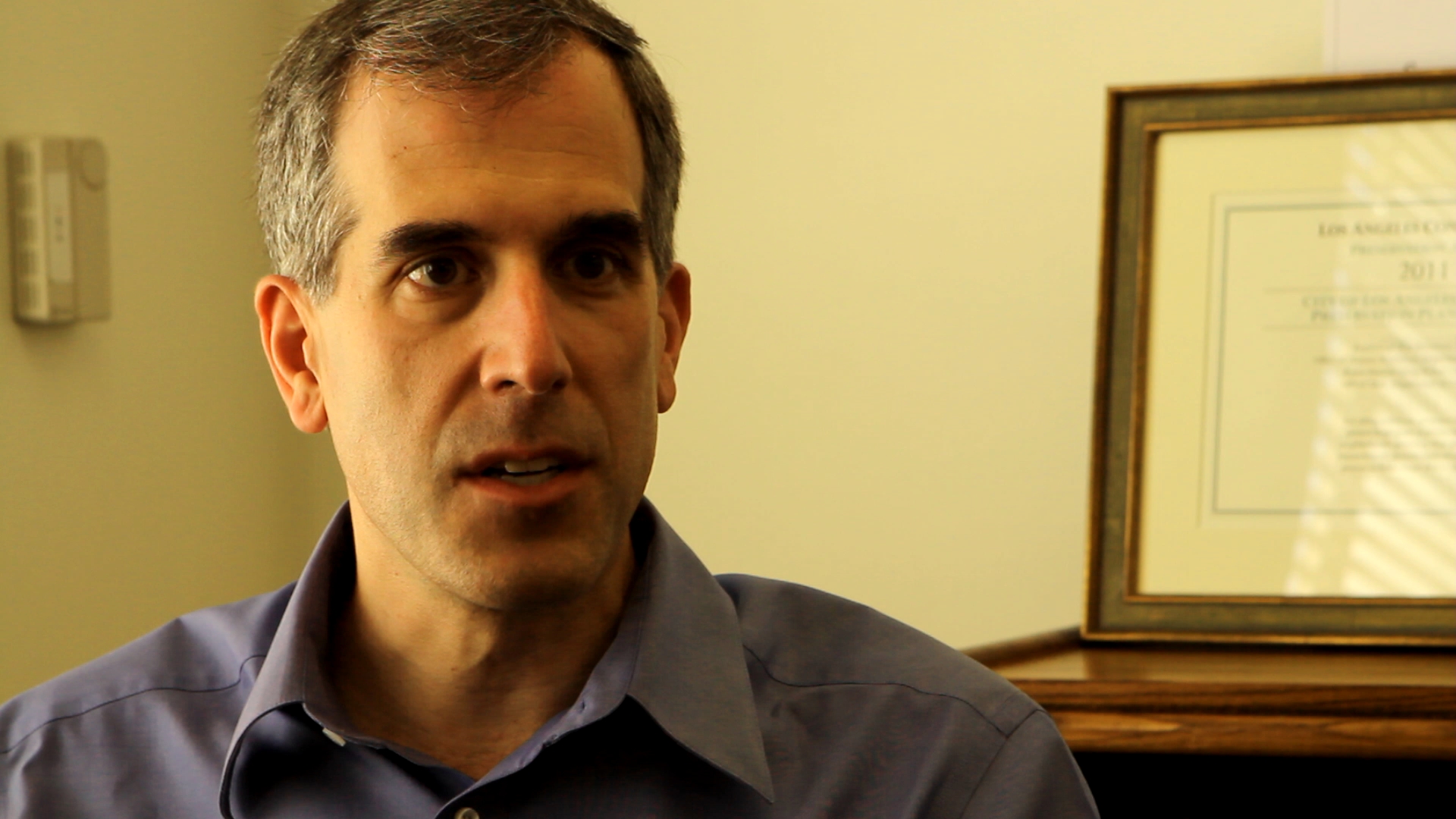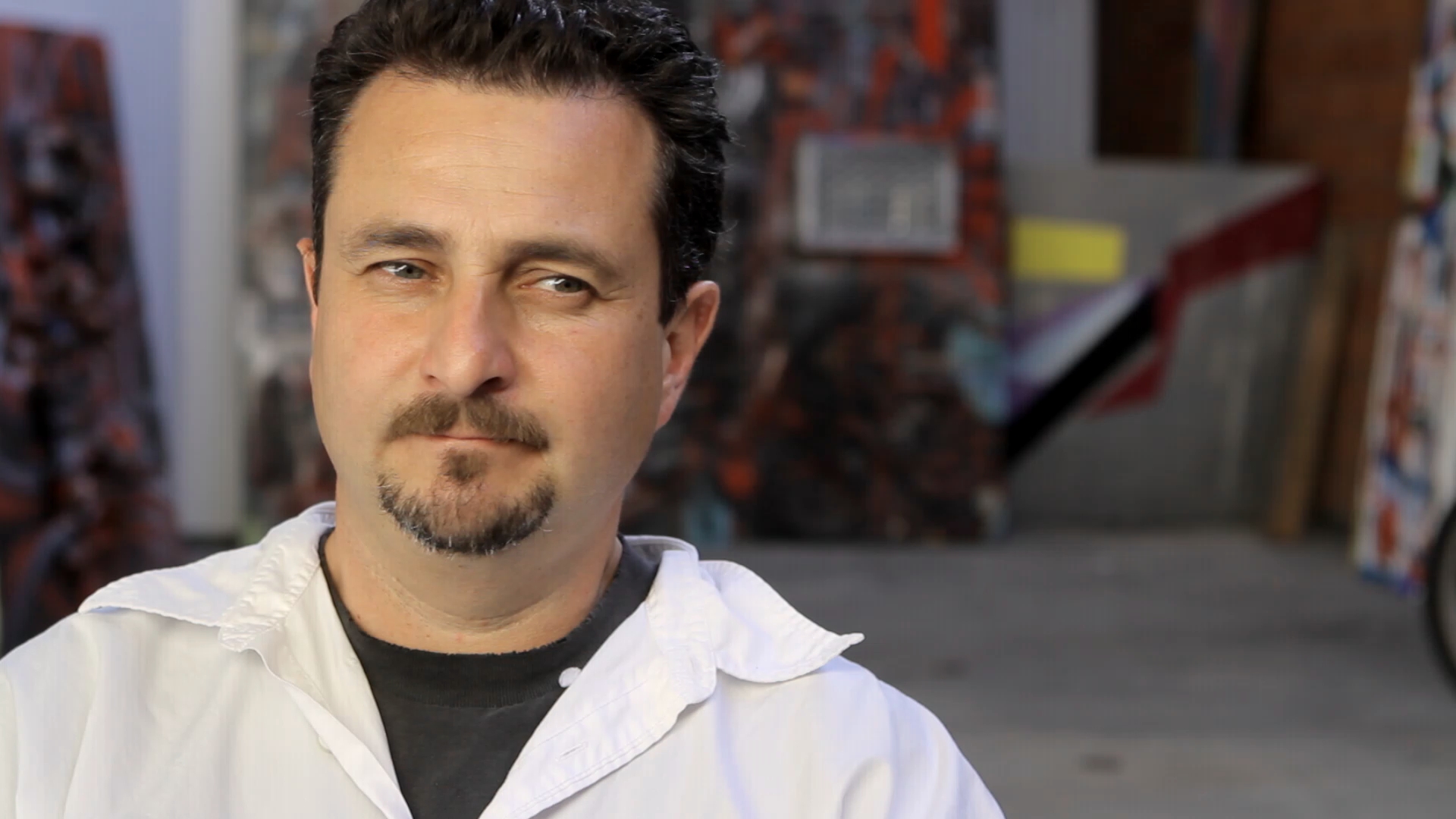 Juan Carlos Muñoz Hernande
Juan Carlos Muñoz Hernandez is an artist who combines graffiti art, sculpture and oil-based paintings to create a fresh cultural expression. A native of Mexicali, Mexico, Juan Carlos has over 20 years of artistic experience. Prior to relocating to the United States, Juan Carlos began his artistic endeavors as child by creating sculptures with clay from his native Mexico. His creative talents were eventually influenced by the urban landscape of Los Angeles. This led to his first official commission in 1991 with Homeboy Industries and he has since been commissioned to paint five additional murals throughout the County of Los Angeles. In 1992, after a rigorous interview process, world-renowned sculptor Robert Graham selected Juan Carlos to join the Museum of Contemporary Art (MOCA) Torso Project. Since then, he has worked on internationally acclaimed projects including the Franklin D. Roosevelt Memorial in Washington D.C., Duke Ellington in New York, Charlie Parker in Kansas City and Our Lady of Angels Cathedral doors in Los Angeles, California. 
Penny Meyer is the epitome of a neighborhood activist. She has spent the better part of her life in the San Fernando Valley of California, attending public schools in the Van Nuys and North Hollywood neighborhoods, as well attending Valley College and California State University Northridge. She currently lives in the Van Nuys Historic District and has worked tirelessly to make the neighborhood a better place to live, work and play.
Her passion is to see her town of Van Nuys turn itself around and be a place that the residents can all be proud of. She currently serves as a board member of the Van Nuys Neighborhood Council and the Van Nuys Community Police Advisory Board—working together to ensure that Van Nuys be both safe and beautiful for area residents and visitors. She definitely thinks that the small steps in neighborhood involvement are the catalyst for turning the corner toward a beautiful future for Van Nuys and the rest of Los Angeles!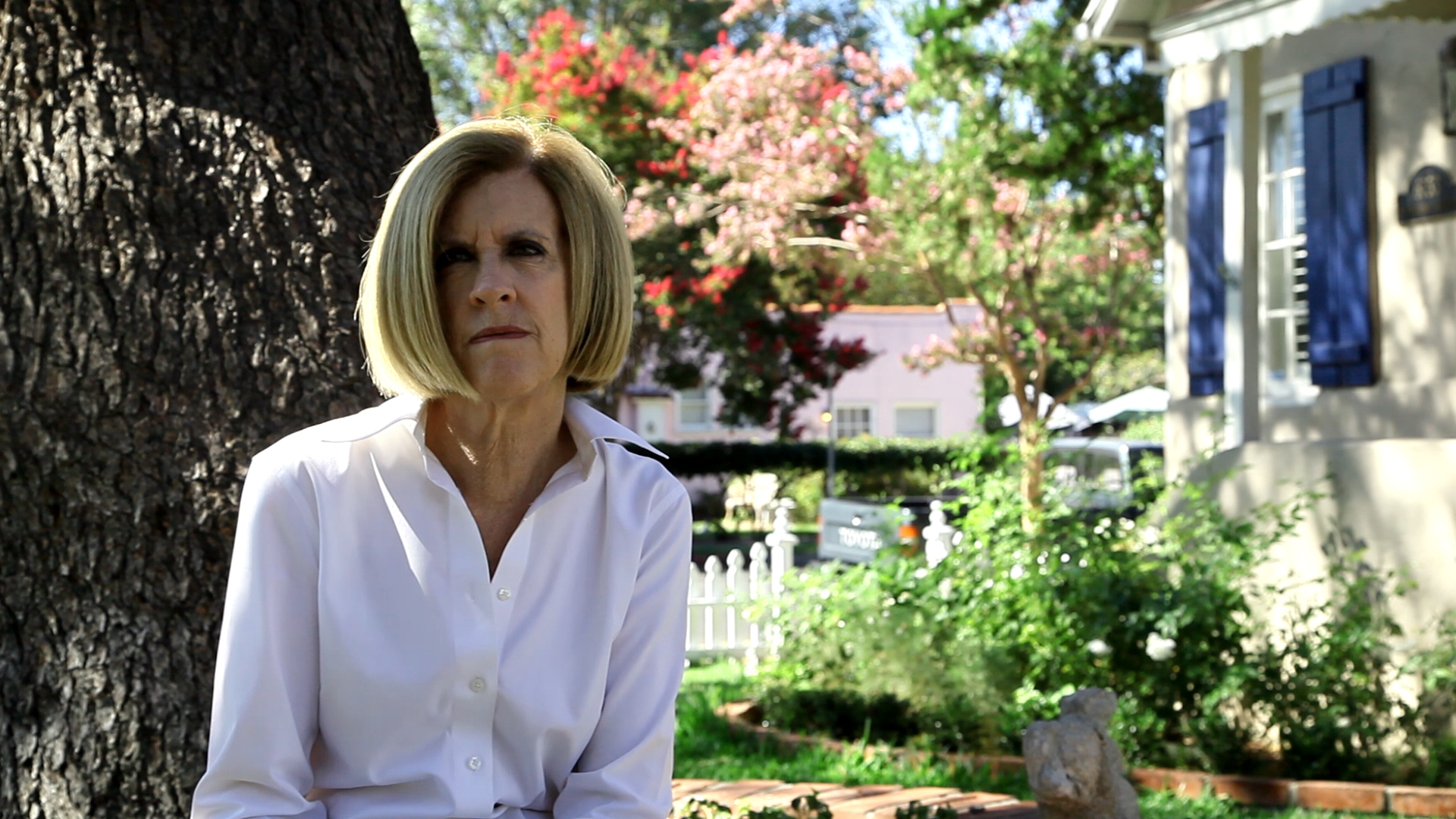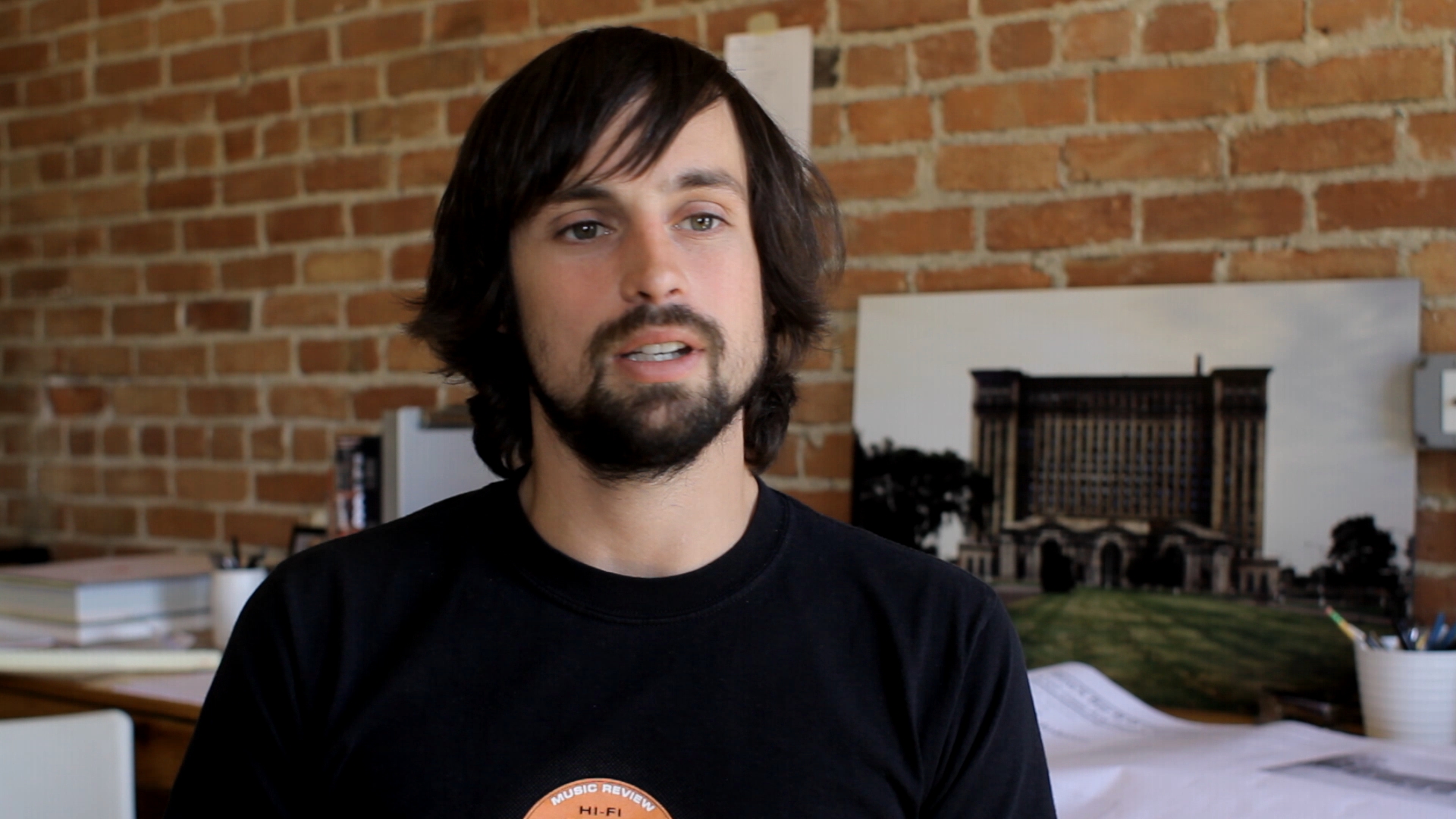 Phillip Cooley is an entrepreneur, community leader and environmentalist in the Detroit area who is the co-owner of Slows BBQ restaurant, and real estate and development firm, O' Connor Development Group, LLC. Phillip is pushing efforts to revitalize Detroit by reinstituting new landscaping and installing a skate-park in Roosevelt Park, which is in front of Michigan Central Station in the district of Corktown.
He graduated from Columbia College in Chicago with a Bachelor of Arts, he currently sits on seven advisory boards, including the ACLU of Southeastern Michigan, The Architectural Salvage Warehouse of Detroit, and The Center for Community Based Enterprise. He is truly a leader in the Detroit community.
Slows BBQ
O' Connor Development Group
Larry Brink was an architect in Ann Arbor, Michigan who was a member of the Taliesin Fellowship. Larry attended Alma College, and later became an apprentice at Taliesin East and West under famed architect Frank Lloyd Wright. He worked closely with Mr. Wright on the Marin County Civic Center, the Guggenheim Museum and Trinity Church. He later graduated from the University of Michigan School of Architecture.
Brink was involved in the restoration of Frank Lloyd Wright's only two-story Usonian home ever built, the Dorothy Turkel House in Detroit, Michigan. He was one of the original members of the Frank Lloyd Wright Building Conservancy and served on its board multiple terms. He was also a Frank Lloyd Wright Fellow and served two terms as president of the Frank Lloyd Wright Fellowship Board and many terms as a board member.
Brink passed away in June 15, 2011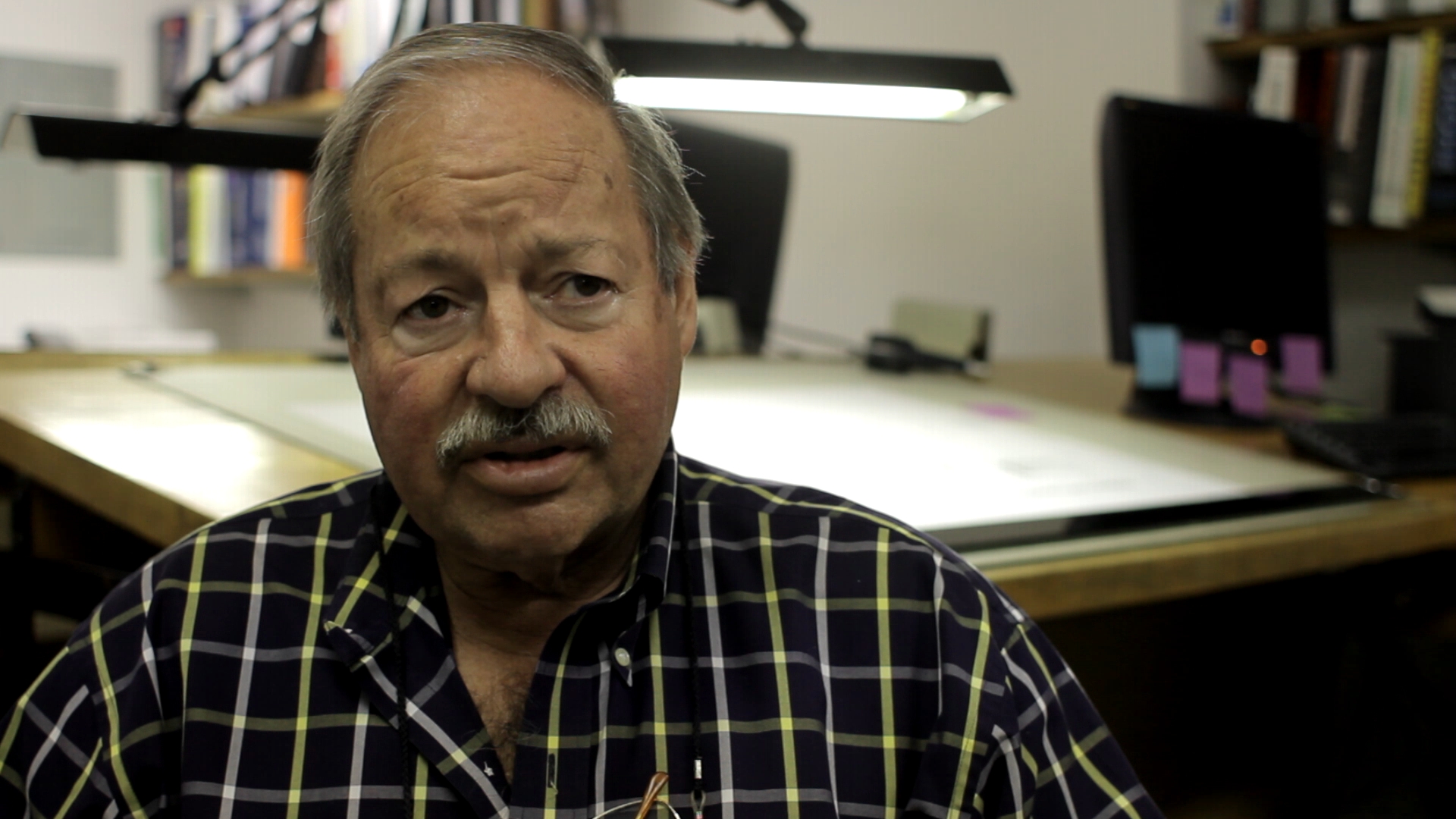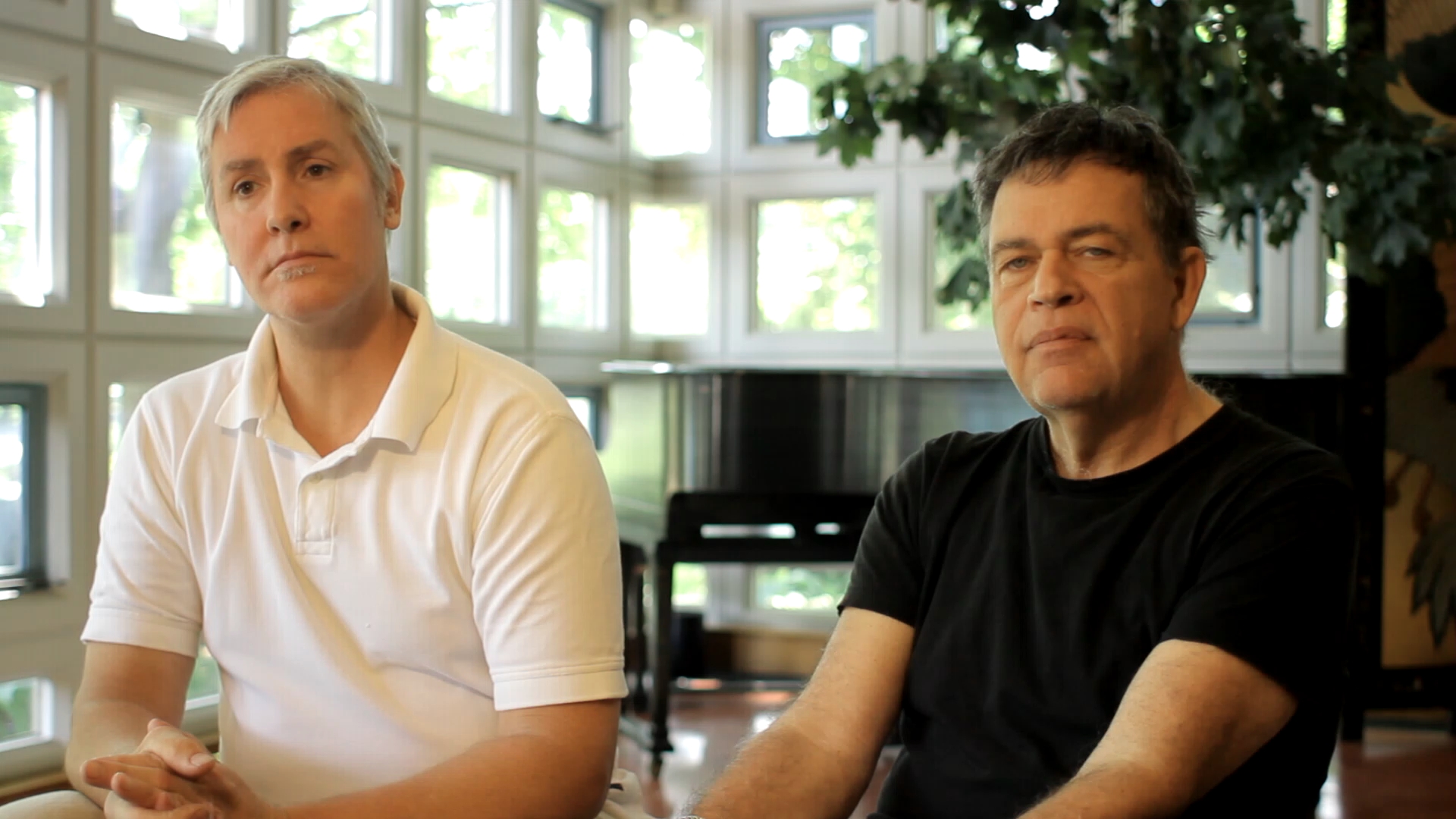 Dale Morgan and Norman Silk
Dale Morgan and Norman Silk are owners of the Dorothy Turkel House in Detroit, Michigan and are business partners of Blossoms, a Florist Company in Birmingham, Michigan since 1977. The house was in disrepair for many years until they painstakingly restored the residence to its original state with the help of architect Lawrence Brink. They are active in the arts community in the area, and stage private events on the property.
The Dorothy Turkel House, built in 1955, was an example of Frank Lloyd Wright's Usonian Houses and is the only Usonian House to have two stories. Built with concrete blocks and glass to allow light and openness to flow to the outside and inside.
Bruce Brooks Pfeiffer was the director of the archives at the Frank Lloyd Wright Foundation in Arizona and worked with Wright before the architect died in 1959. Pfeiffer has written numerous books on Frank Lloyd Wright's works, including Frank Lloyd Wright: Taliesin West (Global Architecture Traveler), Frank Lloyd Wright, 1867-1959: Building for Democracy and Frank Lloyd Wright Monograph 1937-1941. His last book was Frank Lloyd Wright (Multilingual Edition) in 2015
An authority on Frank Lloyd Wright, Pfeiffer collected and archived Wright's drawings, models, writings and possessions, which have now been transferred to Columbia University Avery Architectural and Fine Arts Library in New York City.
Pfeiffer passed away in Scottsdale, Ariz. on Dec. 31, 2017 at the age of 87.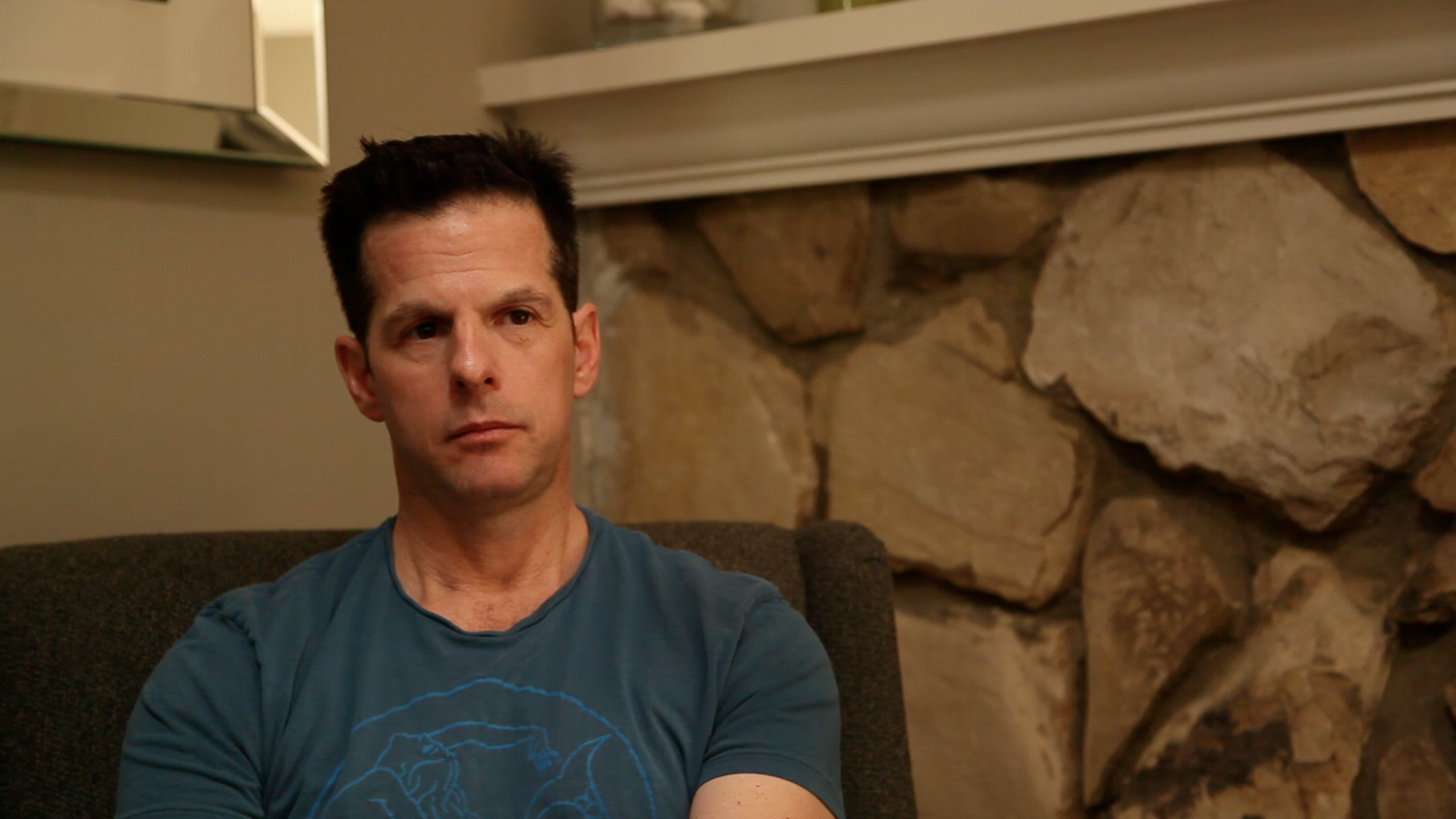 Andy Hurvitz is a screenwriter, actor and writer whose blog "Here in Van Nuys" addresses issues that pertain to Van Nuys, but not necessarily about Van Nuys. His subjects in his blog address concerns for his neighborhood, historical references, photo essays, personal reflections and short stories. His comments on the current state of the Van Nuys, and Los Angeles in general, reflect his interest and love for his adopted area and city, along with recommendations for improving the area.
Here in Van Nuys
John Hendry has been a member of Van Nuys Neighborhood Council, serving in various capacities for several years—a Van Nuys native since 1957. Hendry's civic interest was piqued by his father, who was a City building inspector in Van Nuys for 30 years. Hendry has deep interests in San Fernando Valley history and politics.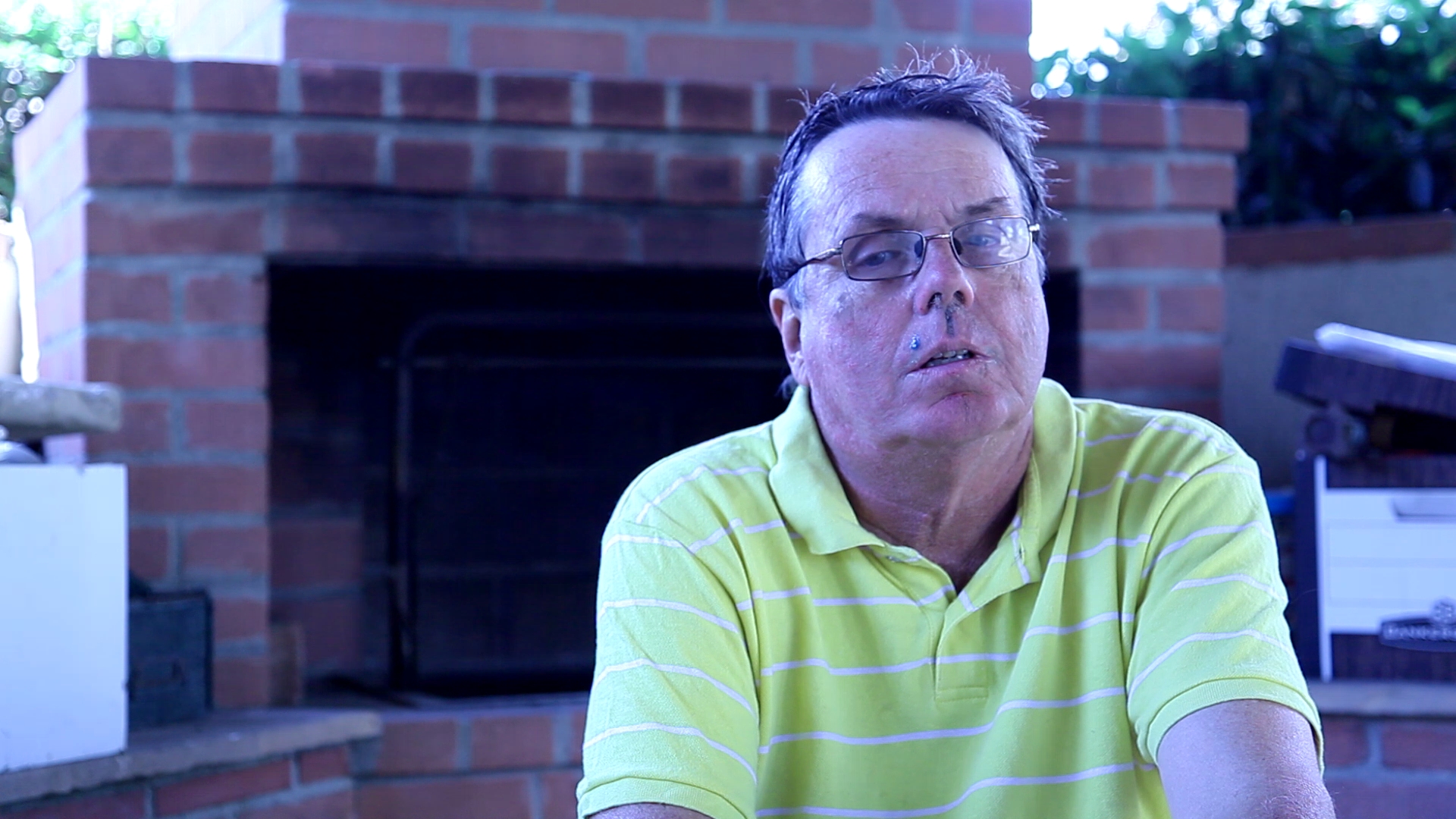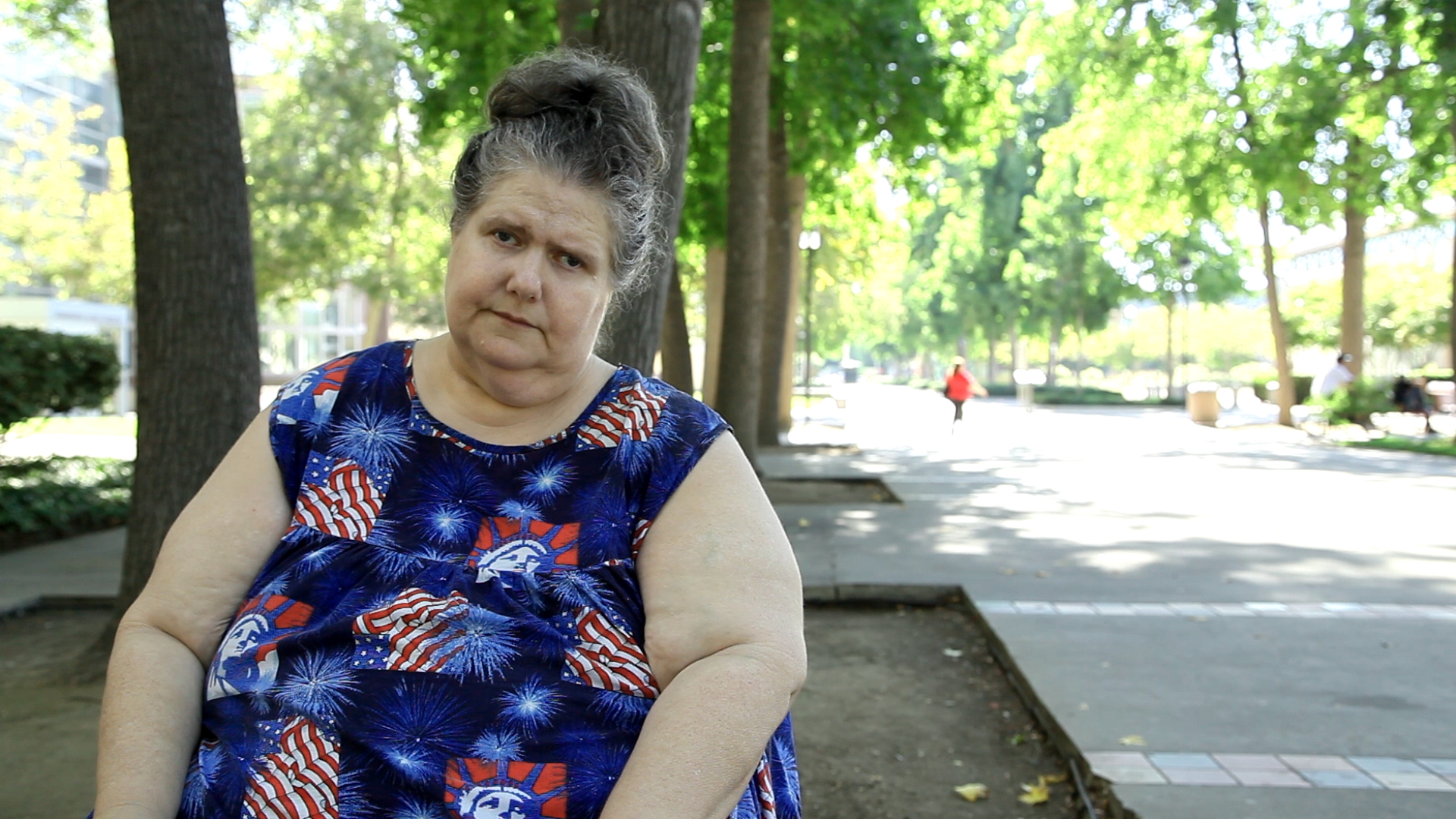 Miriam Fogler is an active participant in city government in Los Angeles. A graduate of Californian State University Northridge in Political Science, she attends the Van Nuys Neighborhood Council meetings where she engages in politics at a local level. She is an advocate in video conferencing or teleconferencing between government and their stakeholders, and hopes to inspire people to have voice for the community.
Michael Rotondi is an award-winning Architect who co-founded the Architecture firm Morphosis with Thom Mayne, and his own firm Roto Architects in1992. He is a former director and one of the first founding students of Southern California Institute of Architecture (SCI-ARC)—one of the most innovative architecture schools—when it was first located in Santa Monica in 1972. With SCI-ARC as the example, he has influenced numerous other architecture programs to bring technology, innovation and design in the forefront of today's architecture and design.
His body of work focuses on new productive ways of teaching, researching, designing and building, underscoring the firm's mission of continuity from past-to-present. This is accomplished while integrating a teacher-practitioner's expanding field of trans-disciplinary interests, within and beyond architecture. In particular, his investigations are informed by the dynamic relationships of conservation and change; socio-cultural evolution of the city; the simultaneity of process; order and unity; and the symbiotic coupling of society, environment, and economy. The broadest question framing these investigations and directing the design research is, "What is the architectural equivalent of this?"
Roto Architecture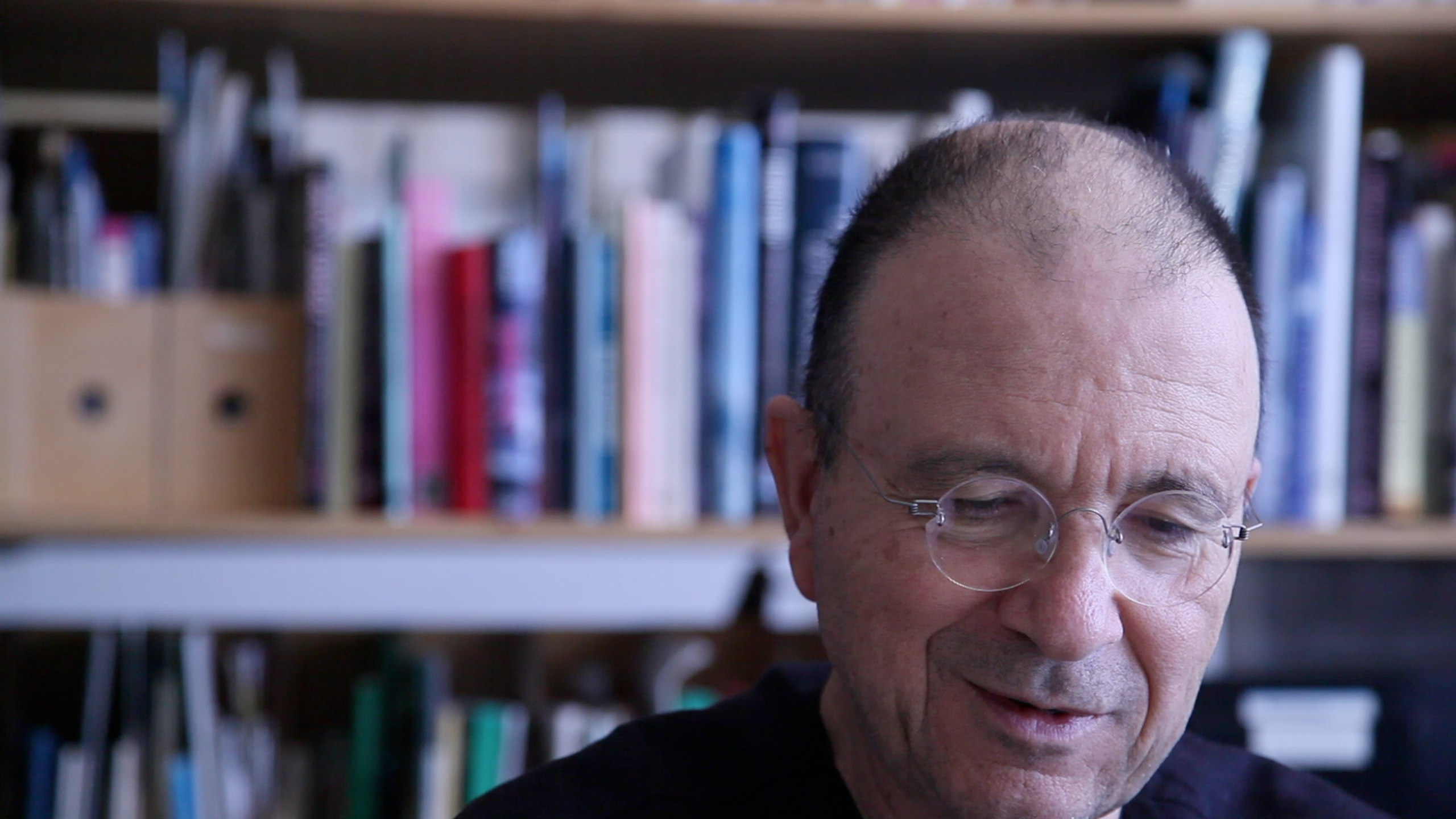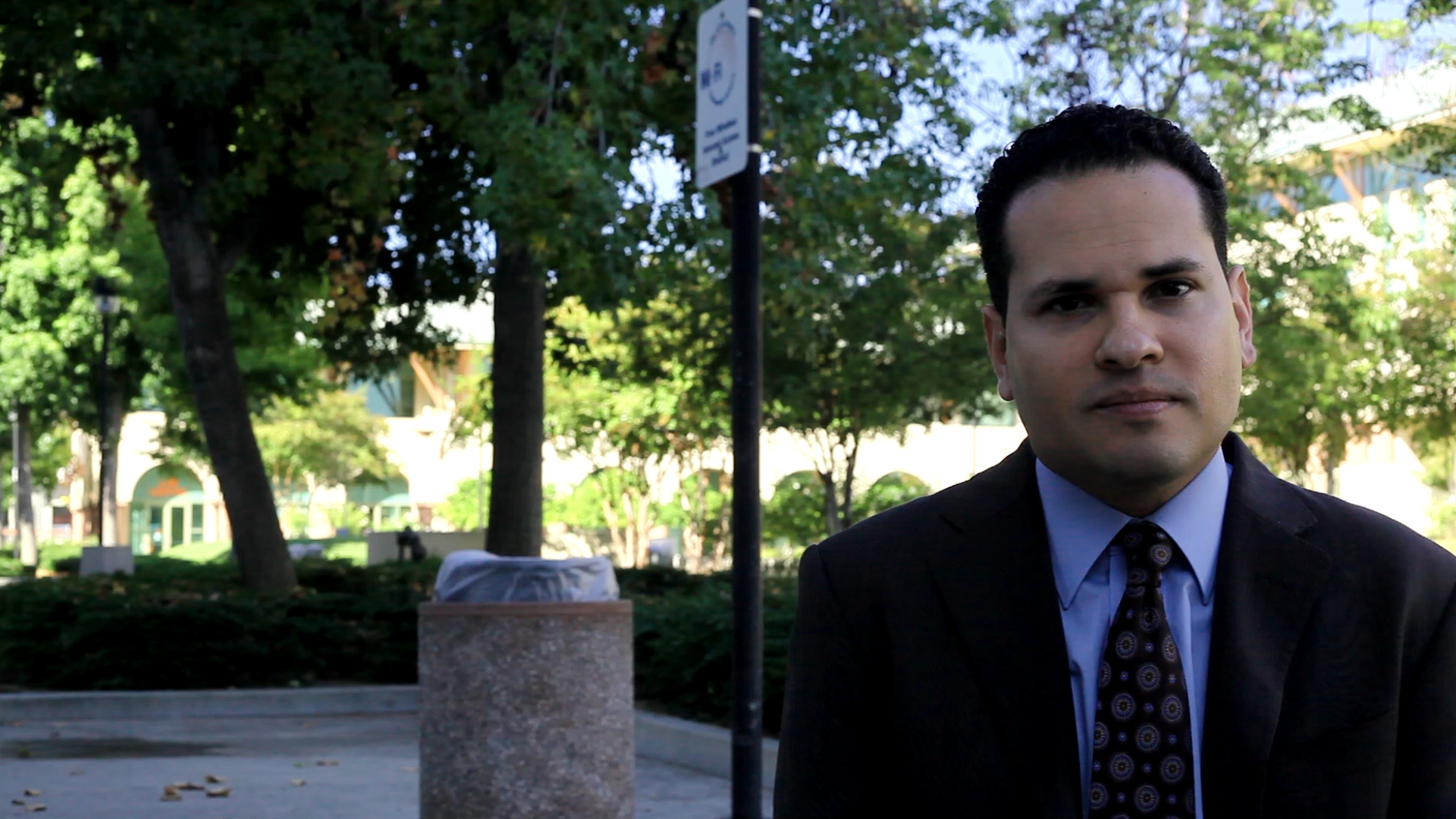 Daniel Skolnick is a City Planning Associate for the City of Los Angeles, working on zoning administration cases and planning. Previously he was Deputy Planner & Director of Urban Planning & Transportation for former Councilmember Tony Cardenas and Dennis Zine in the San Fernando Valley. He graduated from California State University at Northridge with a BA in Urban Studies and Planning. One of his projects was to set reports and recommendations to revitalize a portion of Van Nuys Blvd. in the San Fernando Valley.
Edward Soja is Distinguished Professor of Luskin school of Urban Affairs at UCLA and a member of the associate faculty at the London School of Economics. In addition to his readings of American feminist cultural theorist, Bell Hooks, and French intellectual Michel Foucault, Soja has contributed to spatial theory and the field of cultural geography through his use of the work of French Marxist urban sociologist Henri Lefebvre. In 2010, the University of Minnesota Press released Soja's latest book Seeking Spatial Justice. His other publications include Postmodern Geographies: The Reassertion of Space in Critical Social Theory (1989), The City: Los Angeles and Urban Theory at the End of the Twentieth Century (1996), Thirdspace: Journeys to Los Angeles and Other Real-and-Imagined Places (1996) and Postmetropolis: Critical Studies of Cities and Regions (2000).
Soja was one of the key figures associated with the "spatial turn" in geography. He brought the insights of critical social theory—including political economy, postmodernism, and cultural theory—to create innovative analyses of space and society, especially struggles over control of space in the city and the emergence of new forms of urbanization.
His work focused on Los Angeles, an enormously diverse metropolis with pronounced social and spatial inequalities. He sought to understand different aspects of urban life—its everyday rhythms, the division of labor, public policy, struggles over places, and the relations among distant locals—through the conceptual lens of spatiality.
Soja passed away in November 2, 2015.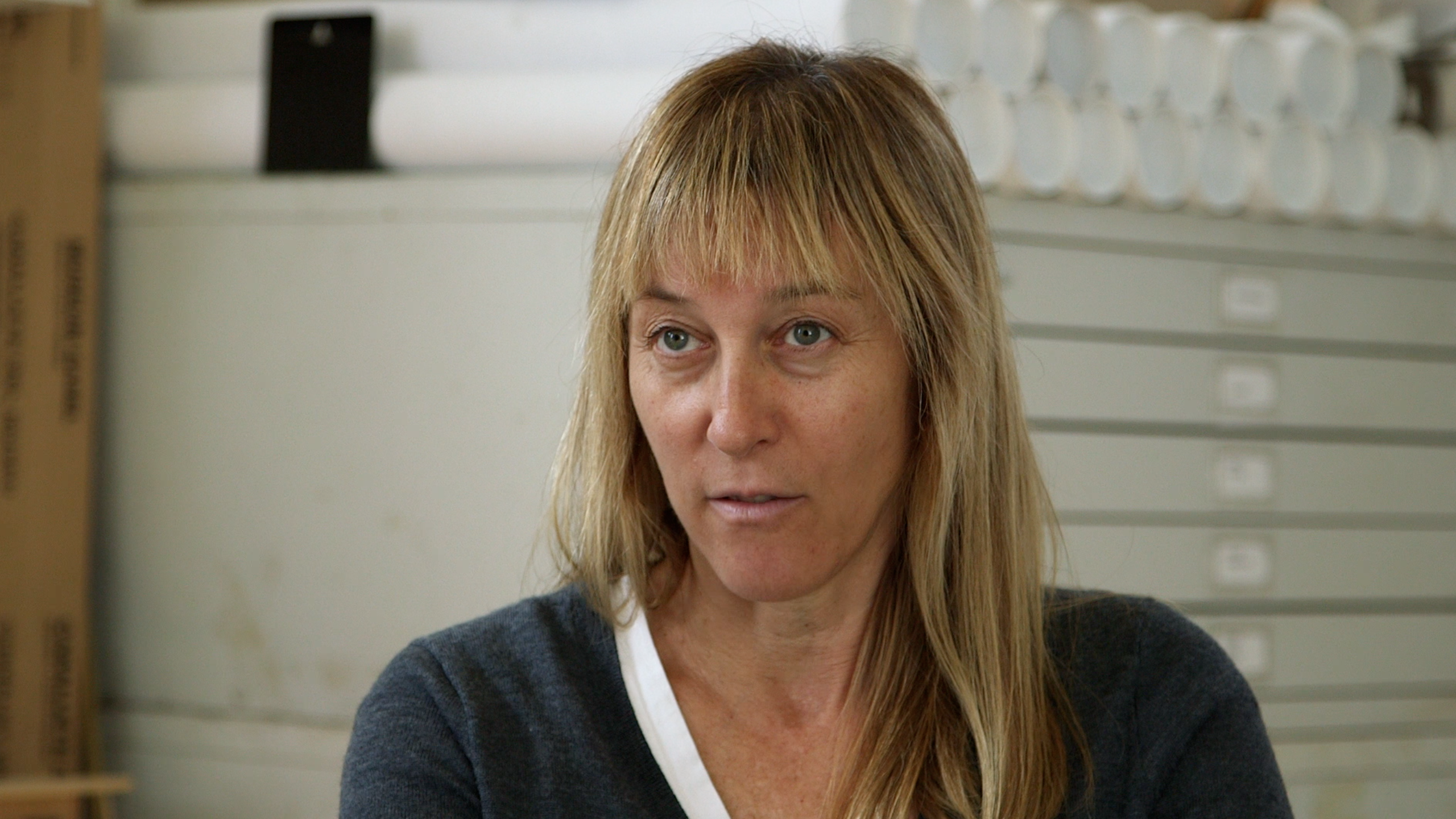 Jennifer Siegal is an award-winning architect based in the Venice, California who is the founder and principal of the Los Angeles-based firm Office of Mobile Design (OMD), which is dedicated to the design and construction of responsible, sustainable, and precision built structures.
Siegal's innovative mobile structures include customized, prefab, green Modernist homes; the Mobile EcoLab used to teach students about the environment; and the Portable Construction Training Center created for the Venice Community Housing Corporation. Her most recent work is a modern, modular home-product line called Take Home.
Honored in 2016, she is the first American to win the arcVision Prize—Women and Architecture—an international award for women in architecture.
Siegal is the CDO and a Managing Partner of Wnests LLC, a company described as "the Tesla of real estate" for spearheading the sector's transition from carbon-intense to carbon-neutral. 
Joe Linton is an artist, author and longtime urban environmental activist who founded L.A. River Ride, co-founded the Los Angeles County Bicycle Coalition (LACBC) and is one of the organizers of CicLAvia, a car-free event where streets in Los Angeles are closed to automobiles for bicycling, walking, other modes of transportation while visiting and celebrating the different neighborhoods along the event's path.
From 1996 through 2013, Linton lived at the Los Angeles Eco-Village. He has lived car-free since 1992. He was one of the founders of the Los Angeles County Bicycle Coalition and advocates for non-motorized transportation alternatives, including bikability, walkability, transit-oriented development, traffic calming, parking reform, and more. He worked as the Campaigns Director for Cyclists Inciting Change thru Live Exchange (C.I.C.L.E.). In January 2013, he moved to the East Coast and to work as the Greenway Director for the Bronx River Alliance.
Linton has been a longtime advocate for the revitalization and restoration of the Los Angeles River, serving in various capacities as volunteer, board and staff for the Friends of the Los Angeles River. He's led hundreds of walks and tours of the river and its tributaries, and wrote and illustrated Down by the Los Angeles.
Linton is now the editor for StreetsBlog LA, a daily news source focusing on land use, sustainable transportation and policies.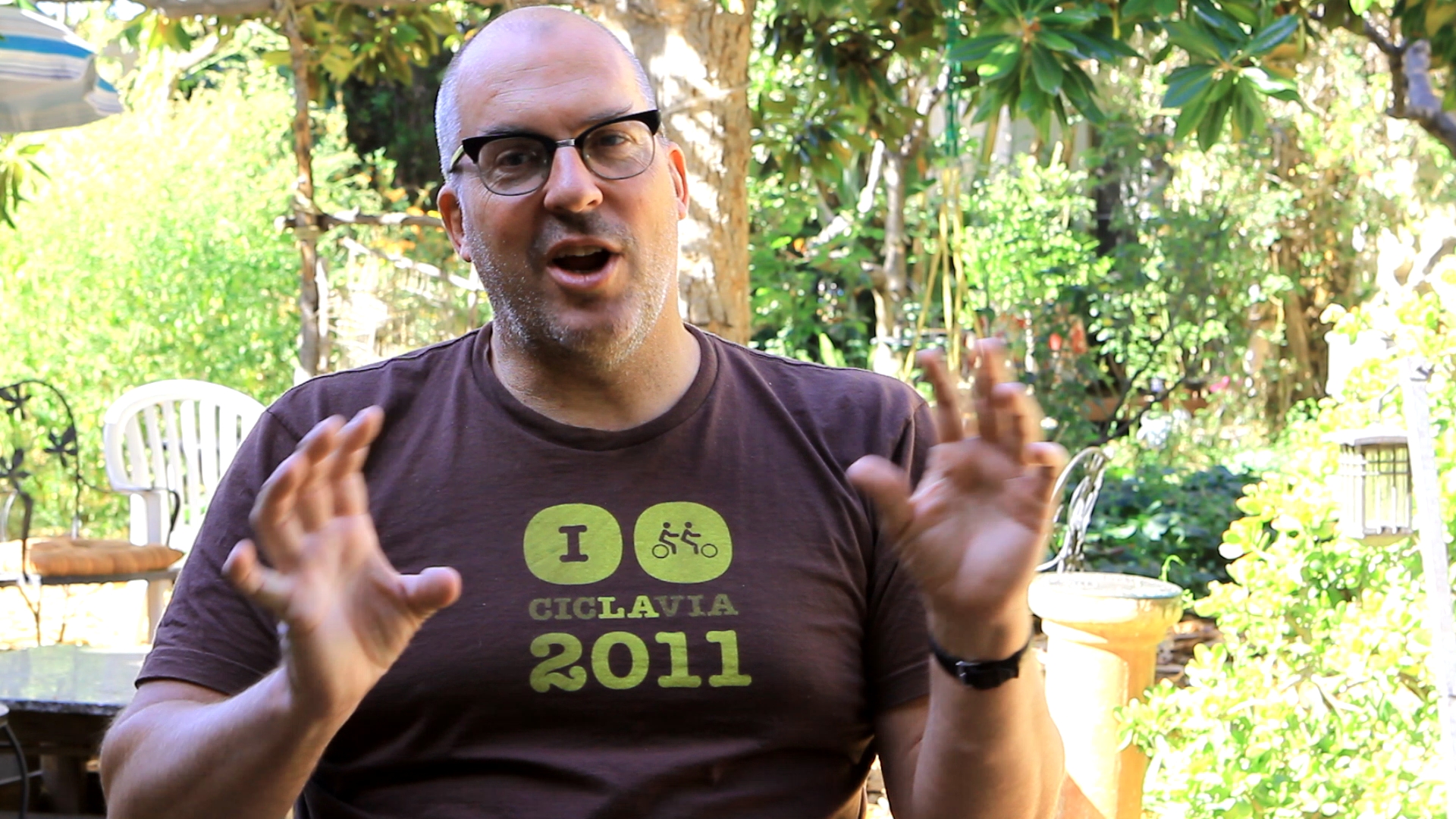 YoungSoo Kim is an experienced urban planner and designer from South Korea working in the architecture, landscape architecture and planning industry who co-wrote and edited Lean Linear City/ Arterial Arcology with Paolo Soleri, the visionary architect, founder and creator of Arcosanti. The book outlines Soleri's comprehensive approach to defining and controlling growth patterns of existing and future cities to produce more sustainable, equitable, and robust urban forms.
Kim completed a joint master and Bachelor's Degree in Architecture with a concentration in urban design at the University of Arizona. After graduation, he was invited by Soleri to continue working in the Arcosanti Planning Department, overseeing such projects as the "Lean Linear City" design proposal. Kim's professional intention is to translate Soleri's "Lean Linear" model into practical applications for urban planning in developing countries that are experiencing rapid urbanization.
Kim now works as an associate for James Corner Field Operations, a leading-edge landscape architecture, urban design and public realm practice based in New York City and London
Award-winning architect, writer, and educator Jeff Stein AIA was president of Cosanti Foundation. His first construction workshop at Arcosanti was in 1975. Since then he spent time on the Cosanti staff; taught architecture in the Career Discovery program of the Harvard Graduate School of Design; headed the department of architecture at Wentworth Institute in Boston; and was Dean of the Boston Architectural College for seven years. He has taught at architecture schools in the U.S. and at the Technikum Winterthur, Zurich, and Ecole d'Architecture Languedoc-Roussillon, in Montpellier, France. He has written for Architecture Boston magazine and was architecture critic for the New England newspaper, Banker+Tradesman for ten years. He lectures widely about Arcosanti, energy and urban design, including at the Tel Aviv-Yafo Centennial Conference on Urban Sustainability, in Montreal at the 9th World EcoCities Congress and at the Santa Fe Institute. 
In April 13, 2013, the founder of Arcosanti, Pablo Soleri passed away at the age of 93. On November 18th, 2017, Daniela Soleri, the daughter of Pablo and Colly (Corolyn Woods) Soleri, wrote an article accusing her father of sexual abuse. It encouraged others in similar circumstances to speak out (acknowledging that it was difficult to reconcile his actions to her with his accomplishments providing a path towards sustainability and better urban environment).
On October 1st, 2018, Stein retired as Co-President of Arcosanti.
Bill Roschen is a Los Angeles-based architect who co-founded Roschen Van Cleve Architects in 1987 with Christie Van Cleve, and former President of the Los Angeles Planning Commission during L.A. Mayor Antonio Villarigosa's tenure. He was the second architect to serve the position since the other celebrated architect, Paul Revere Williams was the first architect to serve in that position in 1920. Roschen spent 15 years as an appointed advisor the Community Redevelopment Agency in Hollywood and has continually served as an advisor to former City Councilmember's Michael Woo and Gail Goldberg, and former city councilmember and current Mayor Garcetti on large developments projects planned in Hollywood. He is also served as a volunteer board for re:code LA, which is reorganizing the zoning codes in the Los Angeles Basin.
Roschen help created Los Angeles' first "street-to-plaza" conversion park along Sunset Boulevard with design firm Rios Clemente Hale Studios. A pilot program served as a temporary program for the area in reintroducing pedestrian life into the streets by implementing pocket parks.
Roschen holds a Master's Degree in Architecture from Columbia University, with an emphasis on city planning and urban architecture, historic preservation and philosophy of aesthetics, and a Bachelor of Architecture from Arizona State University, with an emphasis on sustainable design. He trained in civic engagement leadership at CORO in Los Angeles. He and Christi have conceived and currently teach a four-part series of graduate seminars and a certificate and Master's Degree program in crafting forward-thinking public policy at Woodbury University School of Architecture, and have initiated the UP (Urban Policy) program and Policy Tanks, a unique approach to public policy leadership within a School of Architecture. In 2013, he was honored for his eight years of city-changing leadership on the LA City Planning Commission with an AIA/LA Presidential Citation and with the American Planning Association Los Angeles and California Chapters' Distinguished Leadership Award for Citizen Planner of the Year.
Alanna Lin a.k.a. "Mindy Chiu" is a musician, writer and performance artist.
She holds a MFA in Creative Writing from California Institute of the Arts in Valencia, CA.
She runs the Los Angeles Department of Writing and Power, a writing and performance studio situated in Little Tokyo in Downtown Los Angeles, facilitating innovative, interactive community-building events and creative workshops.
She composes and performs original music for film / television as Fascinoma (a folk-pop enterprise) and uses pop and rock music as a means to enjoin communal reflection upon friendship, loyalty, and public safety (earthquake preparedness).
She hosts a web TV show on Youtube called, "Glamour Fulltime" where she integrates all things into one persona: Chairmeowww.
Her third record, an album of Beatles covers, entitled, "Don't Let Me Down" will be released in 2014 to a chosen few.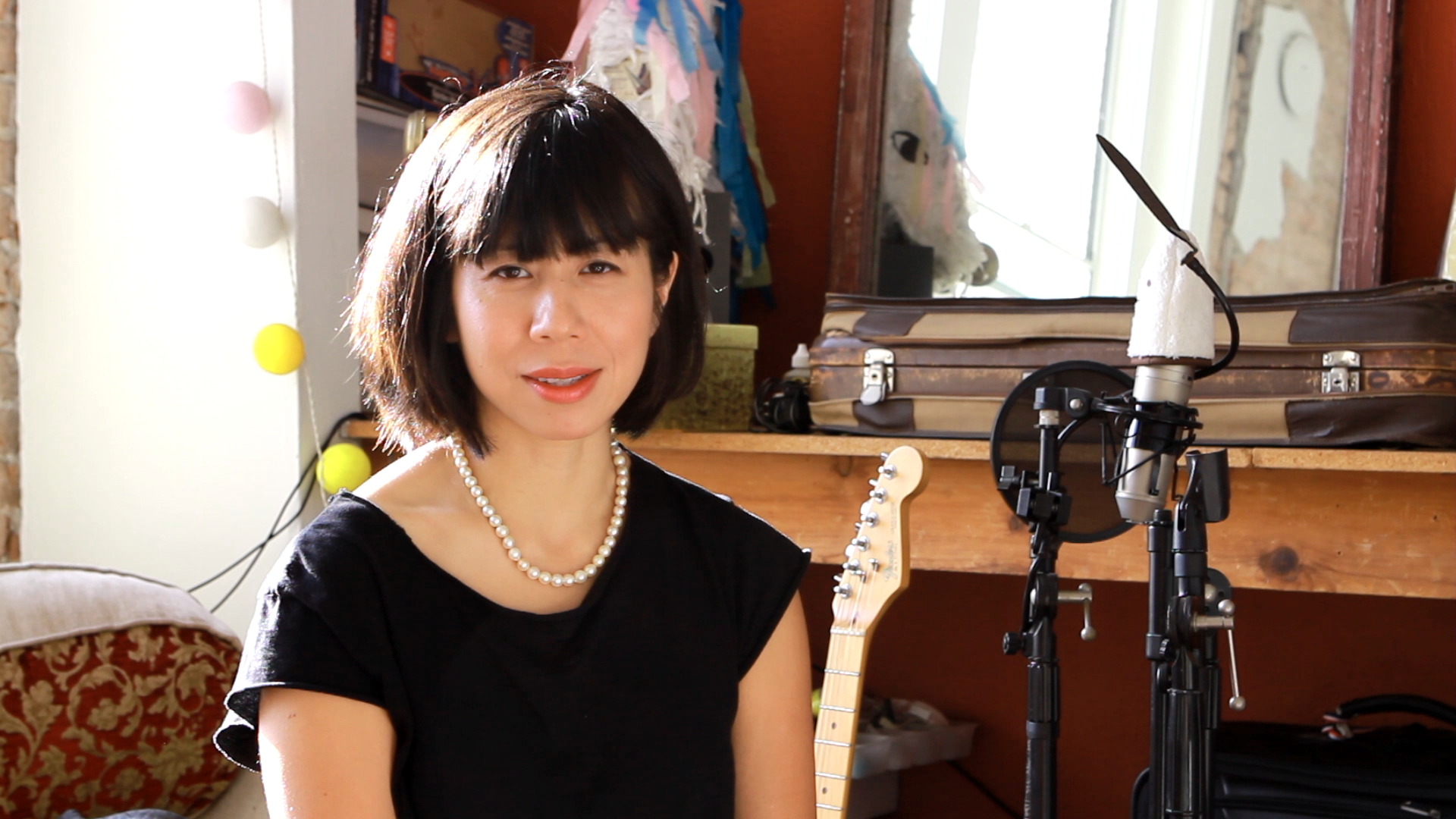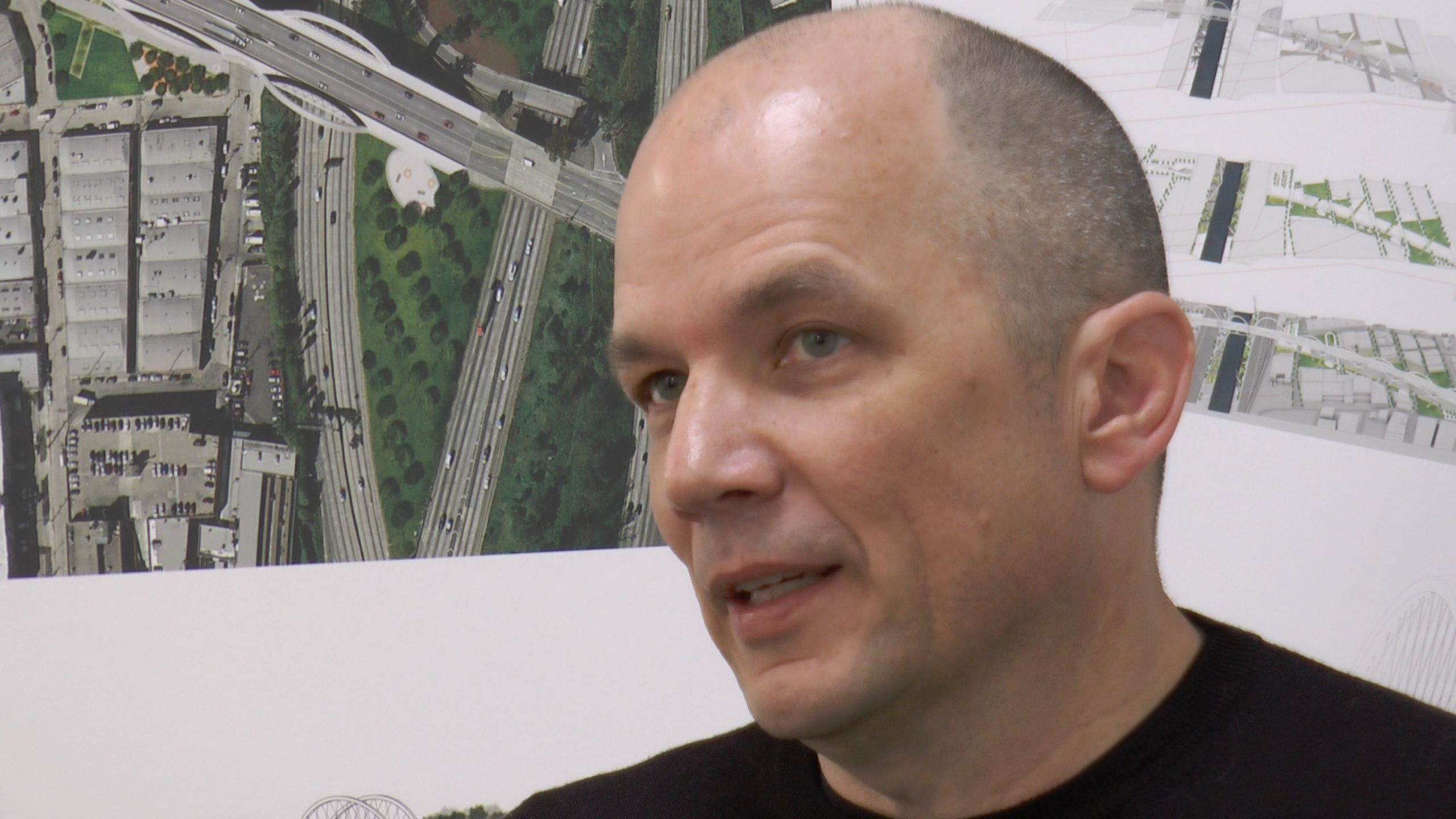 Michael Maltzan, FAIA, is the founder and principal of Michael Maltzan Architecture. Born in Levittown, Long Island. His work fully engages our contemporary world through an architecture that is a catalyst for new experiences and an agent for change. Through a deep belief in architecture's role in our cities and landscapes, he has succeeded in creating new cultural and social connections across a range of scales and programs.
Maltzan received a Master of Architecture degree with a Letter of Distinction from Harvard University's Graduate School of Design. He holds both a Bachelor of Fine Arts and a Bachelor of Architecture from Rhode Island School of Design, where he received the Henry Adams AIA Scholastic Gold Medal. He is a Fellow of the American Institute of Architects and a GSA Design Excellence Program Peer.
He lectures internationally and often serves as a design instructor, lecturer, and critic at prestigious architectural schools including Princeton University, Rice University, Harvard University, Rhode Island School of Design, University of California, Los Angeles, University of California, Berkeley, University of Southern California, University of Waterloo, and the Southern California Institute of Architecture.
His current infrastructure project, the Sixth Street Viaduct, replacing the old 6th Street viaduct with Maltzan design which will not only bridge Boyle Heights of the east to the Arts District and Downtown of the west, but create a new sense of place for the community. The Project is expected to be completed in the year of 2022.
Los Angeles-born, Randall Mackinson was an authority and expert on Greene and Greene Architecture who helped preserve the Gamble House in Pasadena, California, and he also was responsible for securing public access to the Gamble House itself. Makinson championed the Gamble house and its significance to the city of Pasadena and the School of Architecture, and it was deeded to both by Gamble family heirs in 1966. Under his 26-year directorship, the Gamble House became an international model for authentic architectural sites, containing nearly all of its original, architect-designed furnishings. He also developed a model volunteer organization, made the house accessible to the public and scholars, and positioned the house and its operations to be economically independent.
He has written numerous books on Greene and Greene architecture, most notably A Guide to the Work of Greene and Greene (1974); Greene & Greene: Architecture as a Fine Art (1977) ; Greene & Greene: Furniture and Related Designs (1979); Greene & Greene: The Passion and the Legacy (1998); Greene & Greene: The Blacker House (2000), which he wrote with photographer Thomas Heinz and actor Brad Pitt; and Greene & Greene: Creating a Style (2004), with Heinz. He also contributed to Esther McCoy's seminal book "Five California Architects".
He was awarded an honorary American Institute of Architects (AIA) designation in the late 1990s, an honorary Millennium Recognition Design Award from the Pasadena/Foothill chapter of the AIA, a key to the city of Pasadena in 1992 and a Distinguished Alumnus Award from the USC Architectural Guild in 1997.
Makinson passed away in August 13, 2013.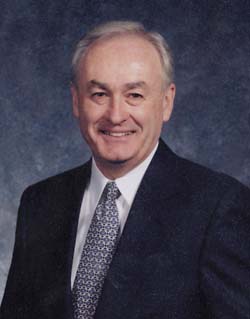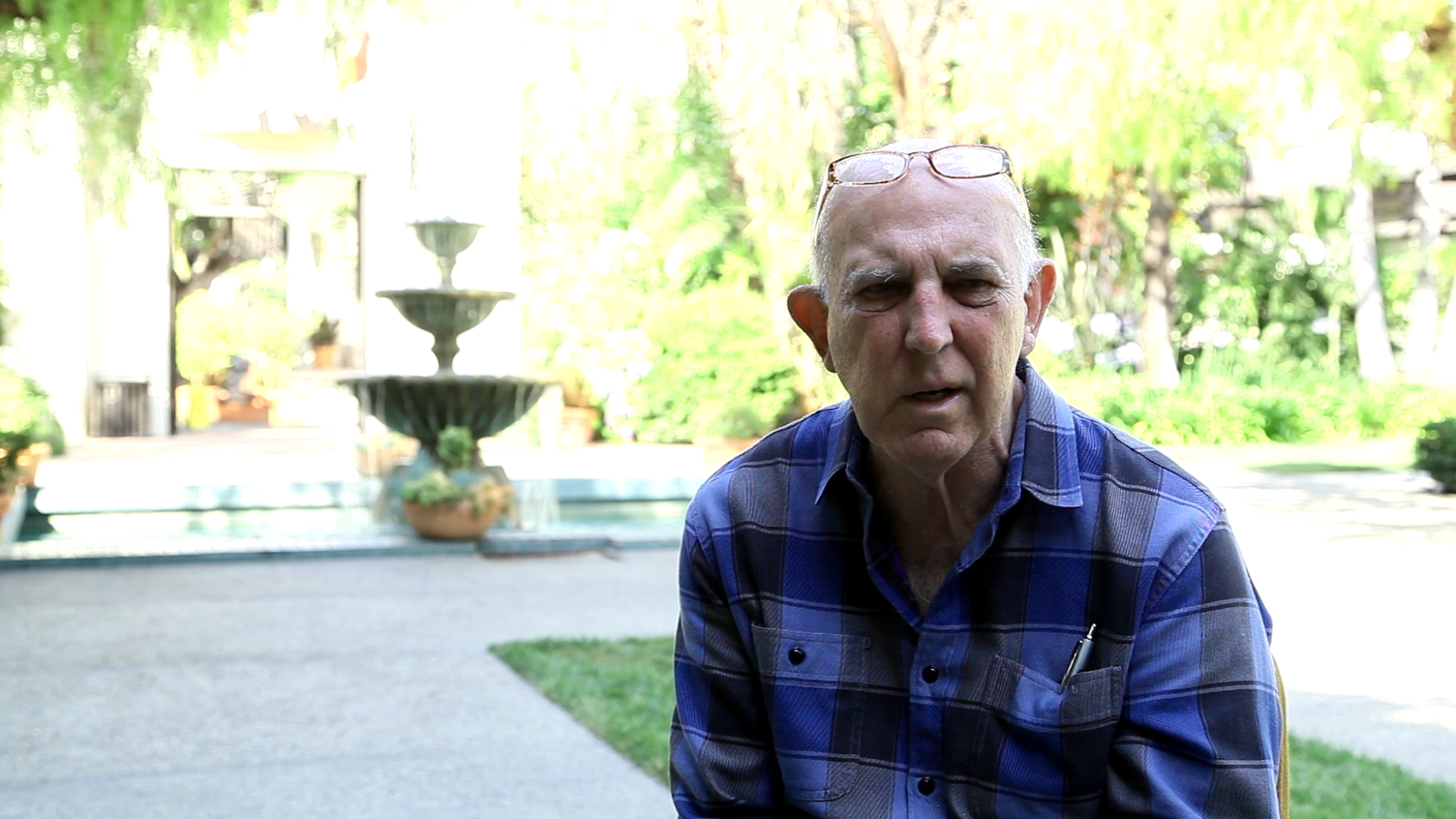 Lewis MacAdams was an American poet, journalist, political/environmental activist, and filmmaker who was a co-founder of Friends of The Los Angeles River (FoLAR) established in 1985 (and has served as Chair on their Board of Directors). FoLAR has been characterized by MacAdams as a "40 year art work" to bring the Los Angeles River back to life. In the years since, he became the River's most important and influential advocate. Among FoLAR's many projects are an annual river clean-up, the "Gran Limpieza," which brings 2500 people down to the river to clean up every Spring; and an on-going series of conferences and planning workshops dealing with every aspect of the river. Two of its major goals in the works are to create a Los Angeles River Conservancy to oversee restoration of the river, and a River Watch program to improve the River's water quality and target polluters. In 1991, MacAdams received the San Fernando Valley Audubon Society's annual Conservation Award. His book, The River: Books One, Two & Three, takes the Los Angeles River as its metaphor, weaving the story and song of the poet, activist and journalist as these three roles form the confluence which is the man.
MacAdams passed away on April 21, 2020.
Kevin Parkhurst and Hannah Wear are a husband and wife team who are both associates of Eric Lloyd Wright. They previously had their own solar installation business, Malibu Solar and now have Design Integration Group (DIG), an environmental planning company which provides ecological design and consultation services built upon the philosophy and principles of organic architecture.
Both graduates of University of Oregon in architecture, regional planning and sustainable practice, Parkhurst is especially interested in master planning for projects with an overall and holistic approach in responding to the needs of the client, aspects of the particular site, and integration of the building with the landscape. While Wear is concerned with the environmental quality of the materials used in buildings and has extensive knowledge on environmentally responsible building products. She is very interested in the relationships between form and siting to create buildings that are intrinsically efficient and environmentally responsive.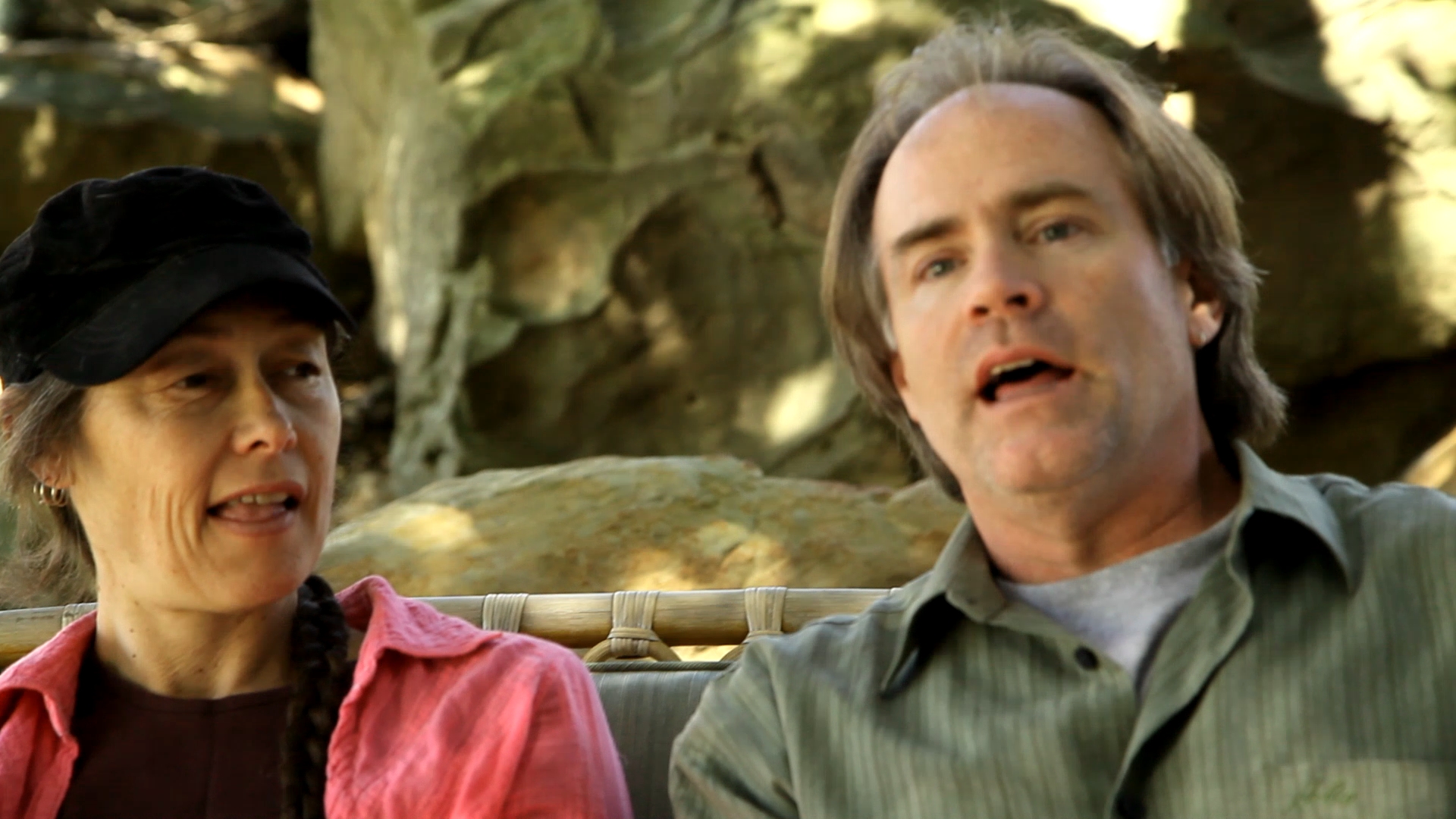 Kevin Parkhurst & Hannah Wear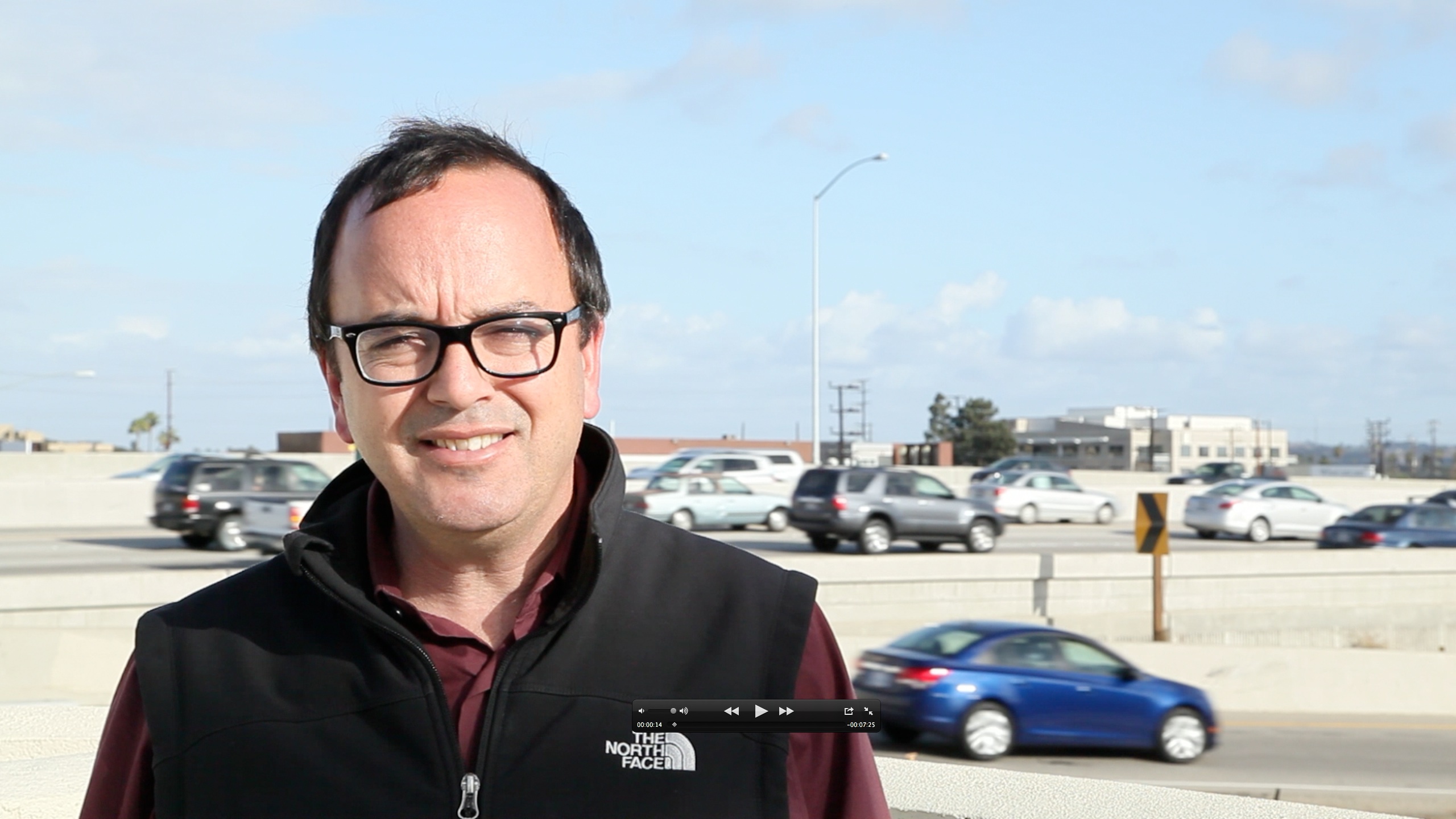 Dan Sturges is a designer and innovator, regarded as one of the country's leading transportation system visionaries with over 25 years in the global mobility space. Sturges supports Project 100, a multimodal subscription service helmed by Zappos founder Tony Hsieh created to usher in a new future of personal movement. He also supports South Bay Cities Council of Government in the Los Angeles area. Sturges started as an automotive designer at General Motors in 1986, before focusing on personal transit solutions for the likes of Intrago, the Southern California Associations of Government, Federal Transit Administration and University of California's Institute of Transportation Studies.   In 1997, Sturges founded trans2, designing and commercializing the world's first Neighborhood Electric Vehicle (NEV) and creating the first-ever nationally certified new class of vehicle in the process. His NEV design remains at the forefront of local transportation solutions, marketed under the Global Electric Motorcars brand and owned by Polaris Industries. Sturges has also worked as a designer in various capacities with the likes of Ford, Target, Segway and Avego.   His work has been profiled in Wired, Wall Street Journal, MIT Technology Review and Automobile Magazine. Popular Science named him as one of seven transportation-future visionaries and he presented at TED4 in Kobe, Japan.  
Sturges serves on U.S. Transportation Research Board committee for New Public Transportation Systems and Technology. His 30+ year mobility story + vision called "Right-Sizing Transportation" is on his website: www.danman.design
 Gwendolyn Cook was Project Manager & Outreach Coordinator for 
Middlebury College Solar Decathlon team
, a collegiate event in Irvine, California in 2013, where each school team competed to design and build sustainable homes that will impact the way how people should live in a broad sustainable community.   The Middlebury College Solar Decathlon team believed that walking, biking and using public transportation decreases energy use and improves communities. Using alternate transportation also encourages social interactions and contributes to a close-knit community.   Cook assisted the 
Bicycle Transportation Alliance
 (BTA) with their advocacy work on N/NE Broadway as part of their Blueprint for World-Class Bicycling Campaign in Portland. And interned for Pollinate, a marketing engine agency powered by adaptability and creativity.
Cook is now a medical doctor candidate (Class of 2022) at the Geisel School of Medicine at Dartmouth College in Lebanon, New Hampshire.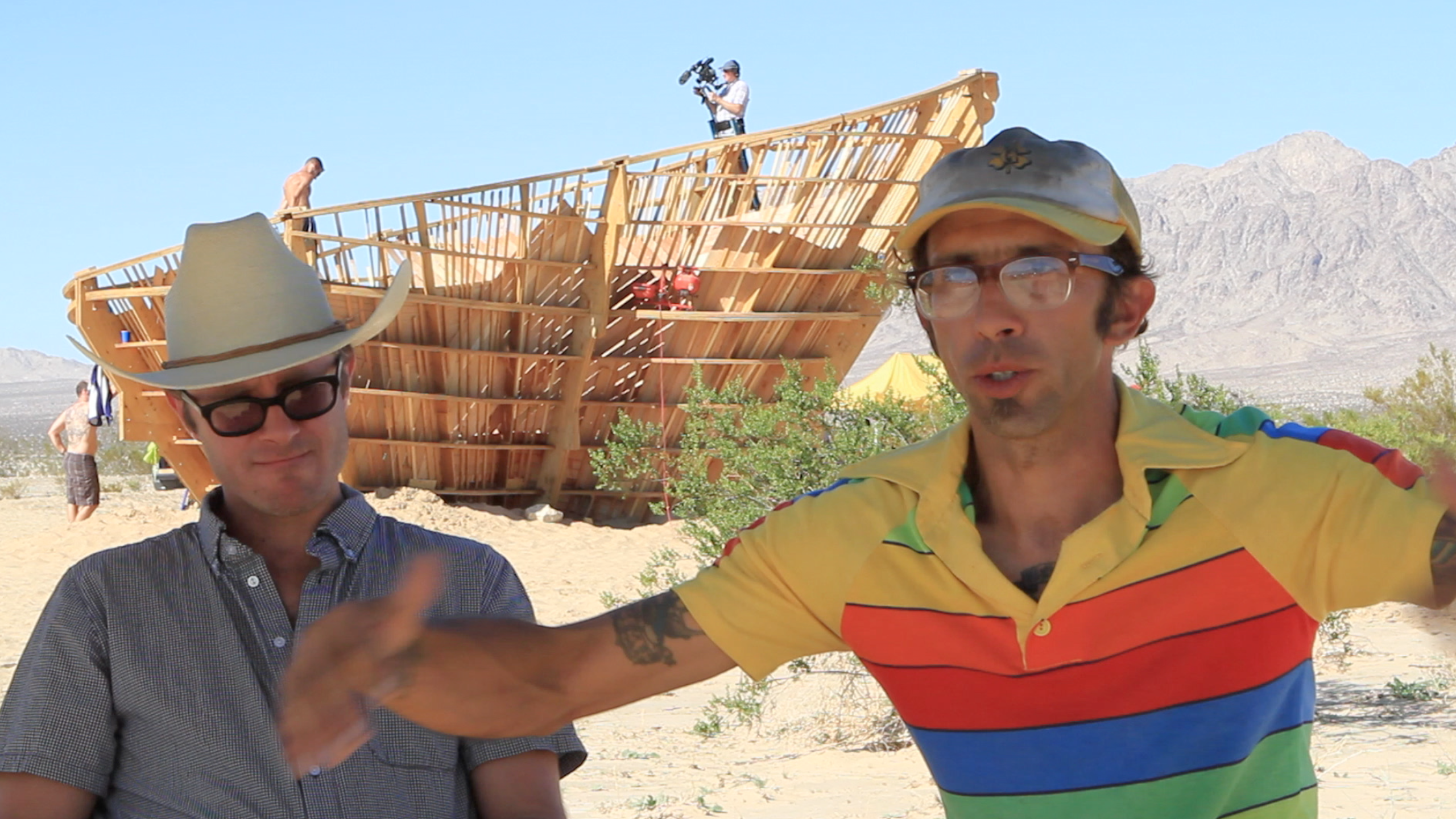 Gaston Nogues, partner in Ball-Nogues was born and raised in Buenos Aires before moving to Los Angeles at age 12. Frequently accompanying his father to his job as an aerospace engineer, Nogues acquired a fascination with the hands-on process of building. An honors graduate in architecture from SCI-Arc, he moved directly from school into a position at Gehry Partners where he worked in product design and production and became a specialist in creative fabrication. He remained there until 2005, except for a one-year stint in 1996 as an assistant curator at a fine arts publishing house, Gemini GEL. In his current collaboration with Benjamin Ball, Nogues is focused on fabricating what they visualize; on process as it relates to the built object. In his spare time, Nogues flies paragliders.
Laura Meyers is the Vice President of United Neighborhoods Neighborhood Council (UNNC) since 2003, and Chairperson of its Planning & Zoning Committee. UNNC consist one of the oldest neighborhoods in Los Angeles including, West Adams, Arlington Heights and Jefferson Park near Downtown Los Angeles. She's a founding member of West Adams Heritage Association (WAHA), an organization preserving a collection of Victorian and Art & Crafts Style homes in this Historic Preservation Overlay Zone. Her interest is in preserving the neighborhoods' character, while working with developers and owners on new developments in her area.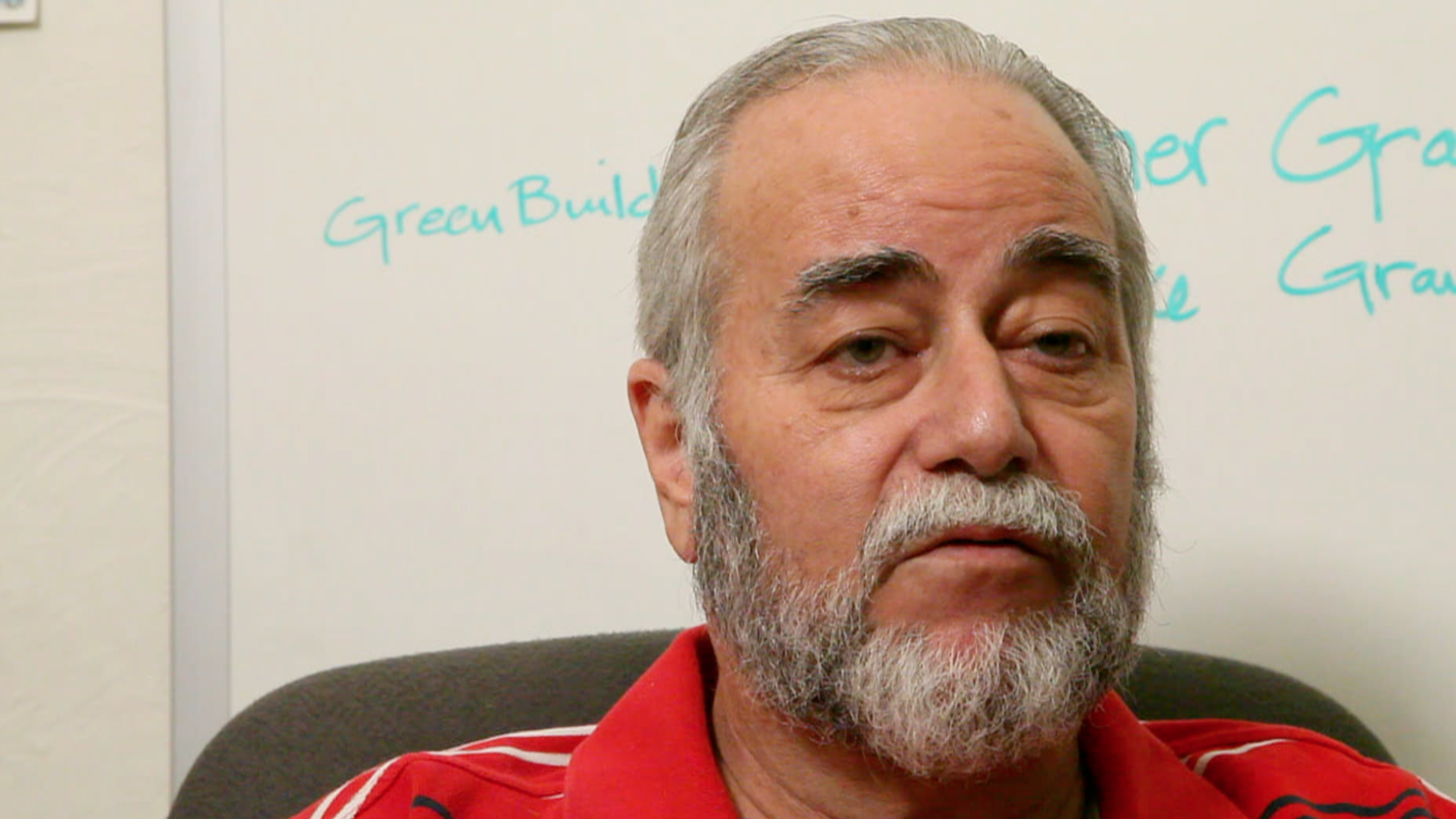 Bart Reed is the Executive Director of the Transit Coalition, a non-profit organization. The Transit Coalition is a broad-based group of concerned citizens mobilized to passionately demonstrate community support and the continuing improvement of transportation-like services, public transportation projects and infrastructure.
The Transit Coalition works to develop a safe, integrated, cost effective and environmentally sound public transportation system for the greater Los Angeles region. The Transit Coalition realizes that government must not only look at the tangible cost of running and building a public transportation network, but also the intangible benefits that such a system provides, such as better health, less pollution, reasonable travel time, ease of use, coordinated schedules with a minimum amount of transferring between routes. Their efforts at education and outreach highlight congestion relief opportunities and mobility alternatives that will allow the area to move forward to reach full potential as a dynamic, culturally advanced and livable world-class region.
Quirino de la Cuesta (Quasimodo Four)/ Director-Producer.
Born and raised in Los Angeles, Quirino de la Cuesta has been practicing architecture for over 20 years with firms in Los Angeles and Santa Barbara. He grew up in the San Fernando Valley, went to Southern California Institute of Architecture (SCI-Arc) for his Bachelor's degree in Architecture. He received an Asian-American award for Urban Design—called "Our Community and Infrastructure"—for the Crenshaw district in the aftermath of the Los Angeles Riots in 1992.
De la Cuesta has served in several capacities on the Van Nuys Neighborhood Council in the San Fernando Valley, most importantly as co-chair of the Van Nuys Planning and Land Use Committee. He volunteers his time addressing Land Use Entitlements and Development in Los Angeles and is focused on bringing accountability in having a better design community.
De la Cuesta is acutely aware that the Los Angeles area is going through a transition where it is becoming even more of a cohesive city by instituting a better transportation infrastructure, revitalizing communities and striving to have enhanced transparency and accountability in terms of redevelopment. Therefore, the opportunity to document the changes, initiatives and plans in Los Angeles is unprecedented.
Using Frank Lloyd Wright's Broadacre City concept as the basis for his documentary, Broad Minded City, De la Cuesta traces a very detailed history of Los Angeles' urban development and questions of sustainability.
Nathan Cornett/ Director of Photography (Head Cinematographer). A graduate of University of Pittsburgh, has worked on a wide variety of films, television, viral videos and comedy clips in the Los Angeles area. The most notable work he has done is Ultrasuede: In Search of Halston (2010) and Who Is America? (2018). His extensive knowledge of film and media has been an asset in making this documentary.
Cornett is a member of the International Cinematographers Guild—ICG (IATSE Local 600) with extensive work on his IMDB profile.
Mark Dinatali/ Videographer-Editor. Born in Buffalo, NY, grew up in Florida and moved to Los Angeles in 1997, Mark Dinatale has been always been interested in video production from a very early age. He has over 20 years of video experience. Upon graduating from Cal State University, Northridge, Dinatale re-discovered his passion for of story-telling and entertainment, with the use of video camera as his creative choice of the medium. Whether it's family occasions, lectures, producing videos for non-profit companies, informational videos or recording live shows for formal ceremonies,
Dinatale wroted, produced and directed a documentary on the historical and cultural view of businesses of American's past in 2016 called Business of Nostalgia.
Dinatale is currently working on a photo book highlighting Los Angeles during the early stages of the COVID 19 Lockdown
Paul Kingsley/ Photographer-Cameraman. Born and raised in Los Angeles, Paul graduated from California State University Northridge with a degree in Photo Journalism. Paul has always have an interest in traveling and writing about his personal experiences about his travels. A keen sense of individuality and ability to be personal to however he approaches.

Paul passed away on April 24, 2018 from an unknown virus.
Special thanks to other Members who were part of the Film Crew:
Craig Pentak/ Camera
Jonathan Hill/ Sound

John Ulloth/ Associate Producer- Sound
Maurice Pineda/ Sound and Camera

Daniel and Nicole O'Leary in Detroit, Michgan.
Peter Assing/ Producer